You've created a meticulous project plan. You've got a project dream team behind you. And your stakeholders are ready and willing to back you all the way. 
What could possibly go wrong? 
Answer: the execution. 
Project execution is perhaps the most difficult stage of the project life cycle. This is where your team's tenacity is truly tested. And it's where you'll discover whether you can react and adapt as a team to push the project forward and over the finish line. 
So let's take a look at what you need to know about the project execution phase.
What is project execution?
The execution phase of the project life cycle is the stage where all of your team's hard work and planning gets put into action. 
Otherwise known as project implementation, this is the longest—and typically most complicated—step to complete. 
It's worth mentioning that 70% of projects fail. And if your execution phase isn't up to scratch, chances are your project will be among that 70%. 
It consists of utilizing the groundwork that you created in the project initiation phase and the strategy you detailed in the project planning phase into action. Your project team will take this information and get to work executing the project tasks and deliverables outlined in your project plan. 
The execution phase of a project runs alongside the project monitoring and control phase, and it typically ends when all of your project execution deliverables have been completed, presented to, and approved by, the project stakeholders.
What are project execution deliverables?
Your project execution deliverables are the tangible results you produce during the project. What these deliverables are will vary from project to project, but they can be anything from products to services. 
What happens in the execution stage of project management?
The execution phase of a project is where the actual work takes place. It's where all of your planning comes to fruition and your team carries out the tasks that you put in place in the project initiation phase. 
Here are the six activities that occur during the execution phase: 
Project execution phase activities in six key steps
Step 1: Kick off your execution phase
Your project kick-off is the official start of your project. 
During this step, your team will come together and review your project plan. You'll also make sure everyone knows their roles and responsibilities, and establish a communication plan.
Step 2: Complete your tasks and deliverables
Remember all of the hard work you put into the previous phases? Well, this is where it finally pays off. 
This is the step where your project team actually gets to work on what this project is all about – completing the tasks and deliverables. 
During this step, you'll need to ensure your team is set up for success. The aim is to make sure that your team has everything they need, exactly when they need it. 
Step 3: Manage your resources
Now that everything is up and running, the most important thing is to make sure that your resources are not just properly allocated, but also properly utilized throughout the project execution phase. 
We know workload planning is no easy task, but luckily there are a number of software tools that can help simplify this process. 
For example, resource management, project scheduling, and resource scheduling tools can help take some of the weight off of your shoulders with an intuitive layout and a streamlined experience. 
Over the course of the execution phase, it's imperative that you monitor your team's workload and availability to make sure that they don't become overloaded or overwhelmed. 
Step 4: Communicate with your stakeholders
Communication with your stakeholders plays a big role in your project. 
As you make your way through the execution phase, you can make sure that both your internal and external stakeholders are fully aware of your progress by holding regular meetings or sending them a detailed summary. 
It's common for delays and bottlenecks to occur, but as long as everyone is made aware, then you can keep stakeholder issues to a minimum. 
Step 5: Keep an eye on your quality control
It's vital that you keep a close eye on the project deliverables to make sure that they are meeting the required quality standards.
If you fail to do this, you can get to the end of your project with nothing to show for all of the hard work you've put in and the project will be a failure. 
Step 6: Execution closure
Once you've completed all of your tasks and deliverables, the project manager or project lead should make sure that everything is ticked off and accounted for. This includes making sure all of your documentation is up to date and any extra deliverables or outstanding issues have been completed and resolved. 
But remember, it's not just about deliverables and outputs—it's about outcomes. No one knows this better than Dr. Al Zeitoun, Senior Director of Strategy at Siemens. He says, "You have to have a joint view of what project success looks like. You need to create that early, and you need to revisit it often." He emphasizes that "it's a truly fundamental and critical conversation that every project and program manager should not only welcome, but also ask for."
If you want to know what happened when Dr. Zeitoun learned this lesson the hard way, download our eBook, Confessions of a Project Manager, where world-class PMs share career-defining lessons.

Bonus Step: Monitor, control, and track your progress
Project monitoring and controlling is our bonus step to project execution. It's a continuous process that runs throughout the entire project execution phase. 
It's a vital step that includes monitoring the progress of the project, tracking the performance against what was laid out in the plan, and identifying any issues that have come up or are likely to come up. 
Learn more about this step in our full guide on project monitoring and control. 
The importance of project execution
The execution phase in a project life cycle is extremely important. 
To put it simply, if your execution falls short, your project will fail. 
Here are some of the reasons why the importance of the execution phase in project management cannot be understated, and why it's so vital that this stage is carried out properly: 
Translates your plan into action:

Without proper execution, a plan is just a piece of paper. During an efficient execution, everything that you worked so hard to detail can be mobilized and put into effect properly. 

Keeps your timings ticking:

An effectively executed project plan includes meticulous timekeeping. This level of time tracking helps to ensure that you complete your objectives within the specified time frame. 

Enables quality control:

The execution phase runs alongside your monitoring and control phase. This means you can ensure that the processes and deliverables meet the quality standards and specifications laid out in the previous phase. 

Maximizes your resources:

A properly executed project puts a large amount of focus on making sure you plan for your resources and have a secondary plan in place for any deviations. This allows for your resources—such as time, money, and people—to be used effectively and efficiently, which in turn means you can get the most out of what you have. 
What is the primary focus area during the project execution phase?
As the execution phase comes to a close, the most important thing is to make sure that you have completed all of the tasks and deliverables that were outlined in the project initiation document or project charter. 
Of course, you want to do your best to make sure that the process is as smooth and organized as possible, but your end goal should always be to make sure that you actually finish the project. 
What challenges in the project execution phase can you face?
As we previously mentioned, the project execution phase is commonly thought of as the most complicated phase to manage. But luckily, best practices exist to help you manage everything successfully.
Here are some of the common challenges that you can watch out for during the execution phase, and an explanation of how you can quickly solve them: 
1. Scope creep
Issue: It's common for project managers to face what's known as scope creep. This is when the scope of the project expands beyond the original plan. This causes the project team to have to work on additional tasks and deliverables, leading to delays and budgetary issues.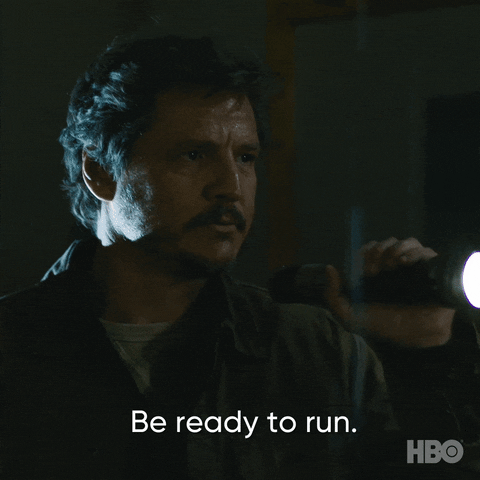 Solution: There are better ways to tackle scope creep than running away from it. The best way is to prevent it from happening in the first place is to have a clearly defined project scope. 
If that is not possible, then clear and regular communication and a change management plan can help combat the effects of scope creep. 
Learn how to tackle scope creep
2. Communication breakdown
Issue: Proper communication is an essential part of a successful project. When communication breaks down or the level of communication isn't good enough, it can lead to misunderstandings, mistakes, and costly delays. 
Solution: The project manager should create a communication plan that clearly lays out the chain of communication, as well as a number of different ways that communication can be facilitated. This should be part of the project scope from the get-go.
3. Resource management issues
Issue: Making sure that a project has the right amount of resources can be a tricky task. Effective resource planning and utilization doesn't mean just knowing when to provide resources, but identifying the right resources for any given project. That means finding the right people with the right skills and experience for specific tasks.
This can be especially difficult if you have several projects with competing priorities or if unexpected events occur which require further resources. 
Solution: You can manage your resources effectively by using resource management software such as Resource Guru. From resource capacity planning to project scheduling and resource scheduling, effective use of software is a great way to make sure everything runs smoothly. If there's no budget for software, it's easy to get started with a spreadsheet. 
Download our free resource planning and scheduling template
4. Stakeholder management problems
Issue: Stakeholder management is a key challenge that needs to be taken into account throughout the process. It's important to make sure stakeholders' expectations are being managed, and to keep them fully informed of progress. 
Further issues can occur if there are any conflicting interests from stakeholders or if there is a lack of stakeholder engagement. 
Solution: Managing stakeholders effectively comes down to communication. Be sure to keep any and all stakeholders fully informed with daily or weekly updates that lay out what has been achieved and where you are in the process. 
5. Poor time management 
Issue: Managing the project schedule can be complicated. And ensuring that each task and deliverable is completed within the correct time frame can be a challenging feat—especially if there is any scope creep or a change in priorities. 
Solution: There are a number of different ways that you can effectively manage time in a project. But most of the time it comes down to how well you've planned your time allocations, and how much time you've set aside for potential hiccups in the process. You might even want to try a time management strategy like blocking for the entire team. 
6. Execution gaps
Issue: A project execution gap is when the actual execution of a project fails to meet the goals that were agreed on during the initiation phase of the project. These gaps tend to be caused by a lack of communication or mismanagement of the tasks and deliverables. But more often than not, these issues can be traced back to project scope and project plan.
Solution: The best way to close or prevent an execution gap is to ensure that your goals and strategy are made crystal clear to your project team and your stakeholders. Every team member should know exactly what they are supposed to do, be focused on doing their job effectively, and be held accountable for their work. These need to be clearly outlined in your project scope and transferred to your project plan when finalized.
Download our free project plan template for Excel
What project execution documents do you need?
The main document you'll need for the project execution phase is a project execution plan, or PEP. 
Your PEP will set out your execution strategy in the project management process. This allows you to efficiently manage your execution phase from start to finish. It will typically contain the following details:
The roles and responsibilities of each team member

The project policies you have set

The procedures and priorities of the project
Project execution software and tools: What should you use?
The use of project execution tools can make a big difference for the ultimate success of a project. And yet 25% of project teams say they don't have effective technology to facilitate collaboration. 
The tools that you need to use will vary depending on the nature of your project. However, here are some commonly used tools: 
Project management software:

Project management software is a key tool that enables you to manage key areas such as your project schedule, your milestones, and your tasks. 

Resource management software:

Resource management software such as

Resource Guru

allows you to effectively manage key areas of your project such as your

resource scheduling

, your

capacity planning

, and your

project scheduling

. 

Gantt charts:

A Gantt chart gives you a visual representation of a number of different areas of your project such as the schedule, the tasks, and any dependencies. 

Collaboration and communication tools:

Tools such as Zoom, Google Docs, or Microsoft Teams allow you to collaborate in real time throughout your project. 
Your project execution phase checklist
Now that we've gone through our guide on project execution, here's a checklist of everything we've discussed in the article so you can make sure you don't miss a thing: 
Follow the six (plus one bonus) steps of project execution:

Kick off your execution phase

Work on your tasks and deliverables

Manage your resources

Communicate with your stakeholders

Keep an eye on your quality control

Close out your execution phase

Monitor, control, and track your progress

Pay special attention to making sure all of your deliverables are completed and meet the required quality standards

Be on the lookout for key challenges in the execution of your project, namely:

Scope creep

Communication breakdown

Resource management issues

Stakeholder management problems

Poor time management 

Execution gaps

Create a project execution plan (PEP) 

Utilize appropriate project execution software and tools such as:

Project management software

Resource management software

Gantt charts

Collaboration and communication tools
An organized execution is a successful execution
As a project manager, there's nothing worse than when a good plan goes to waste.
And you'll need to be constantly on the lookout for any potential issues or challenges that can crop up, as well as make sure that each and every deliverable has been completed to the highest standard. 
But luckily, if you follow this guide on project management execution, are backed up with the right tools, and make sure you maintain an open stream of communication with both your team and your stakeholders, there's no reason why your plan shouldn't go off without a hitch. 
But remember, no project is ever perfect. So make sure to remember where you went wrong after each project so that you can grow and learn for the next one. 
Carrying out the execution phase of project management is a tough journey, but the better you prepare the better you'll be.