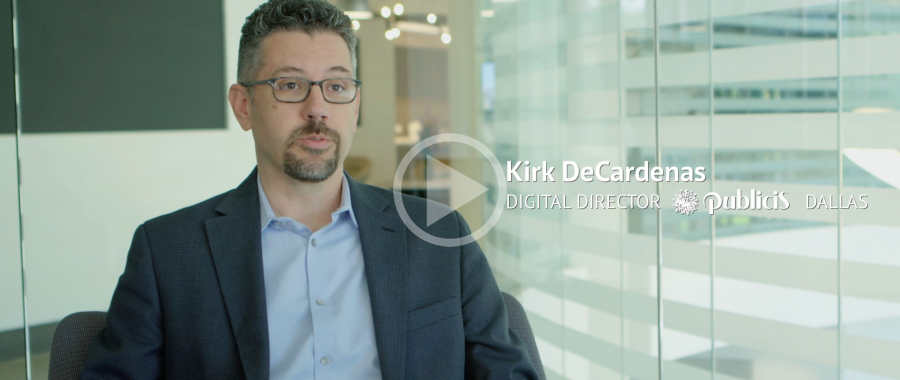 "I would recommend Resource Guru to other agencies. The flexibility allows for easy adoption across a wide variety of models."
Publicis Hawkeye is a marketing agency of over 300 people, headquartered in Dallas, Texas. With an impressive client list including Bridgestone, Red Bull and T-Mobile, they needed a way to effectively manage resources across their many ongoing projects.
Digital Director Kirk DeCardenas explains: "Before we used Resource Guru we had a very ad-hoc process. It was very reactive and it was just managed kind of by word-of-mouth and collaboration, but it was not consolidated, it was not uniform and it was not very easily shareable."
Fortunately, these issues are now in the past. Publicis Hawkeye are now scheduling their projects with Resource Guru, which lets them manage their team more effectively by taking control of their resource management process.
Find out more in the video below.
Resource Guru is the resource scheduling tool used by amazing agencies around the world. Check out our free guide to resource management, or start your free 30 day trial today.