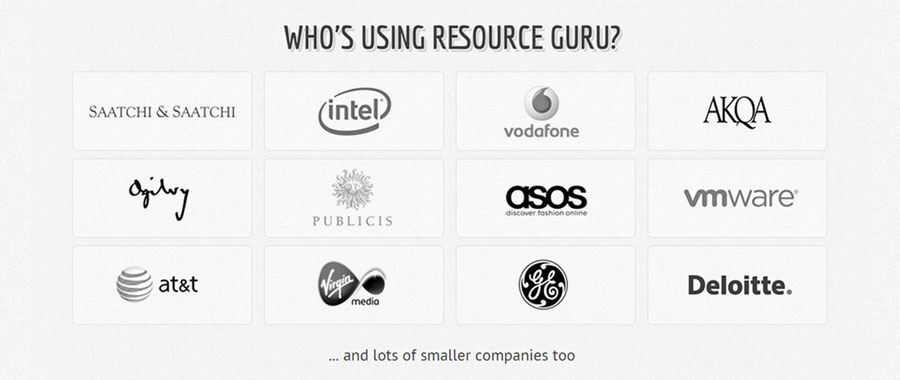 As 2014 comes to a close, we thought we'd reflect on some of the awesome customers who have chosen us as their scheduling tool of choice. Projects are ultimately about people and relationships — about working together; it's a universal story, no matter the field or speciality, and we're forming new customer relationships every day.
Want to know who's switching to Resource Guru as their scheduling tool of choice? The leaders of industry. Leaders of innovation. Leaders of creativity. Organizations that shape the world.
Here are just a few of the many awesome companies who have chosen us:
Saatchi & Saatchi, Virgin Media, AT&T, Deloitte, VMware, Ogilvy, Intel, Vodafone, GE, ASOS, AKQA, and Publicis Chemistry.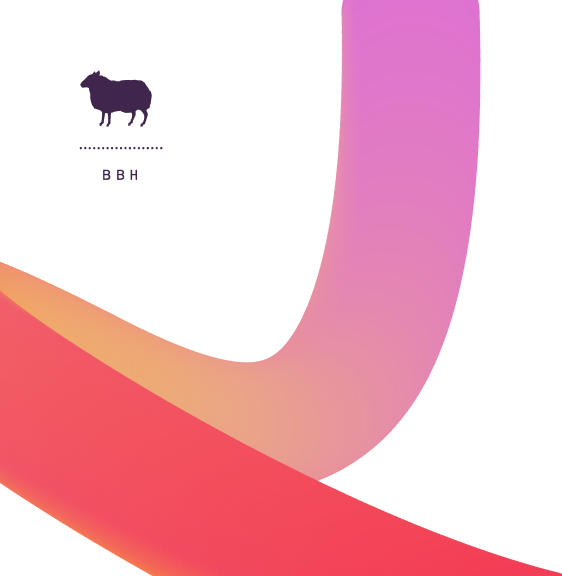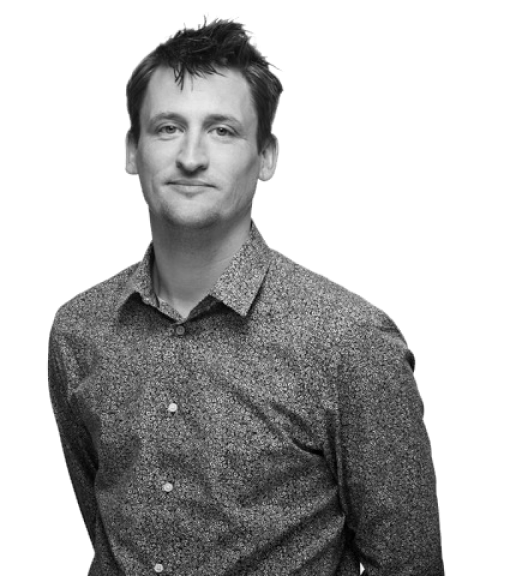 "Resource Guru has the perfect balance of simplicity and detail. It's easy to see where issues might arise."



Try It Free
Our customers rely on us to handle their large and small resourcing needs, specifically looking for a user-friendly, scalable system that enhances efficiency across the board and offers unique project management capabilities. We keep getting rave reviews for each new feature release, and can't wait to show you what lies ahead in 2015!
This year has been the best yet, and we have fantastic surprises coming your way!