Resource management is already complicated – you don't need to add more stress by using tools that hinder more than help you. But frustration and mistakes are inevitable for resource managers using cumbersome spreadsheets or task-based apps with limited capabilities.
IBM found that 88% of spreadsheets contain at least one error (largely because of manual data entry), and task-based apps often force you to rely more on guesswork than hard data when assigning workloads. And since just one misstep in resource capacity planning can derail a project, these problematic tools end up costing you time and money you don't have.
Comprehensive planning software gives you everything you need to tackle resource management challenges that feel impossible to overcome when using spreadsheets or task-based apps.
With Resource Guru's advanced resource management platform, you'll gain back valuable time and visibility, helping you make decisions that best support your team as well as your bottom line.
1. Search filters make it easy to find the best talent for projects
A common resource management challenge is trying to strategically evaluate employee skillsets and use that information to find assignments where they'll bring the most value to the project.
However, trying to maintain an up-to-date, manual log of what each individual employee is good at is a logistical nightmare. And if you can't accurately determine what people specialize in or what skills they want to build, you can't optimize your resource allocations.
You can avoid this headache with Resource Guru. In the resource directory, each individual can be assigned primary and secondary skills. You can then search for these skills alongside additional custom fields like job title, experience, and location.
So, if you need a senior developer who's skilled in Python and based in Los Angeles, you can find them in seconds. You can't say the same for spreadsheets.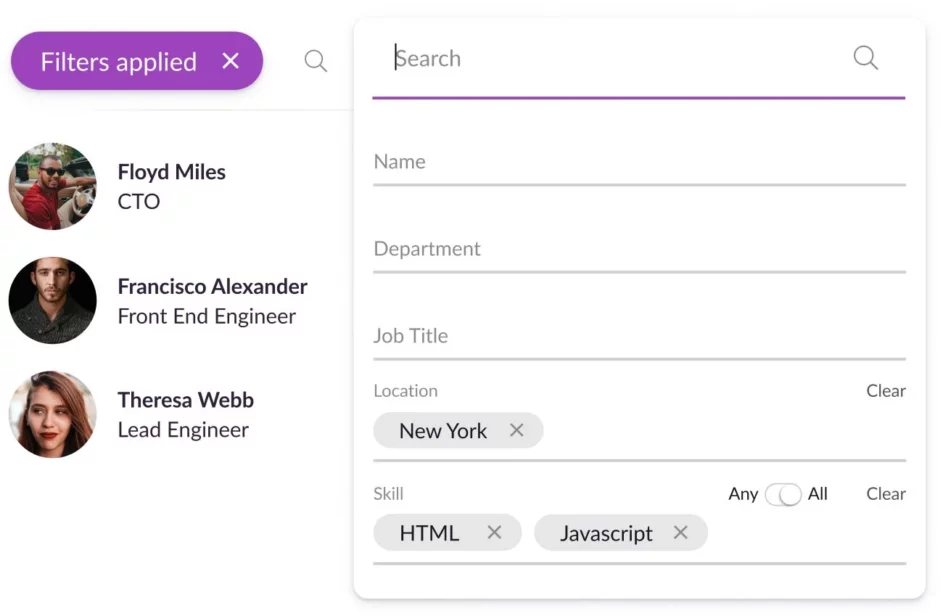 These powerful search capabilities also help you find different career development opportunities for team members.
For example, if you had a project requirement for basic Photoshop experience, you could search secondary skills to find someone who would benefit from taking on the task.
Helping them hone these different skillsets means you can place employees on more billable work, and they're happier because they're getting to explore their professional interests. Win-win!
2. An integrated work and time off calendar shows you real-time resource availability
While a team member might have the right skills for a project, the next resource management challenge is determining whether they have the availability.
Let's go back to finding that senior, LA-based developer who knows Python. Say you need them for the week of March 23rd to keep your project schedule on track, but they're on vacation.
Hopefully, you realized this before you assigned them and the project kicked off. But if you're working from an outdated spreadsheet or an app that only tracks tasks, they won't include current PTO schedules. You and your project are in trouble.
Our comprehensive scheduling platform gives you a bird's-eye view of available resources – including time off. It syncs with Google Calendar and other popular calendars, so you'll always know exactly what's going on with employee schedules.
And because schedule changes are automatically reflected, you don't need to worry about errors or accidentally putting people on projects they don't have the capacity for.
This insight also helps you be more proactive in planning future projects. If you look ahead and see that half of your graphic design team will be out for a holiday, you can book freelancer coverage ahead of time instead of scrambling at the last minute.
This data-driven resource planning ensures your project timelines will be rooted in reality, making for smooth workflows, happy clients, and engaged project team members.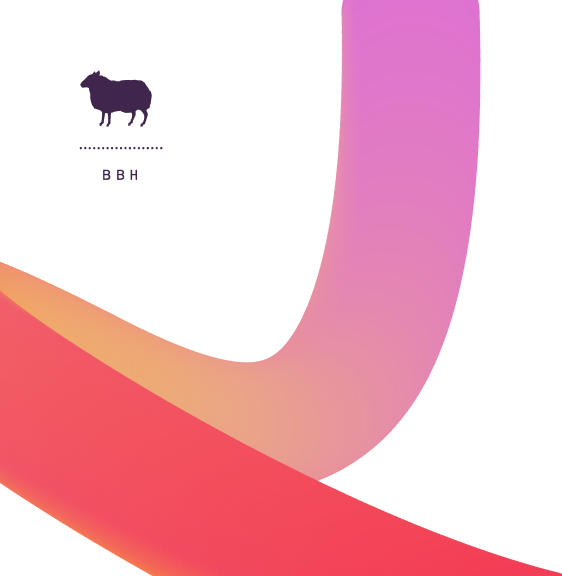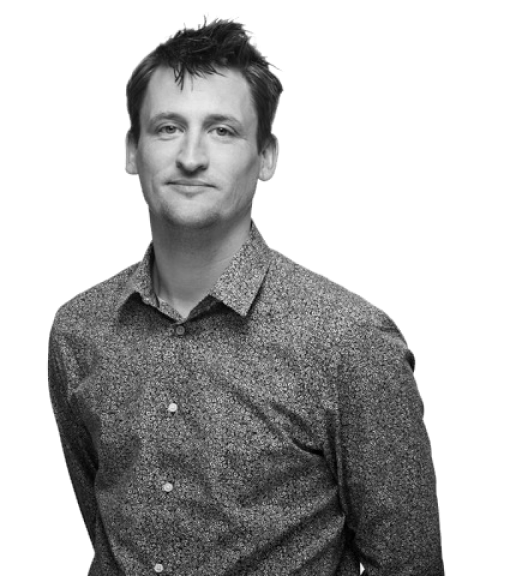 "Resource Guru has the perfect balance of simplicity and detail. It's easy to see where issues might arise."



Try It Free
3. A waiting list and clash management prevent overallocation
Avoiding overallocation is one of the biggest resource management challenges. This top cause of project failure leads to poor work quality, more burnout, and increased turnover.
If you're managing workloads in a spreadsheet or task-based app, there's a good chance you'll accidentally miss some instances of overallocation, especially when handling large teams or ones with varying work hours.
Resource Guru makes it nearly impossible to overbook team members because we automatically notify you when it's about to happen.
Our innovative clash management engine cross-references new bookings with your team members' availability, alerting you when there's a scheduling conflict. From there, you can either add the assignment as overtime or place it on our Waiting List. You can use that list to quickly identify overallocation issues and bookings that need to be assigned to a different team member or adjusted to fit within current availability.
Combined with detailed calendar insights and search filters, these features make it much easier to maintain balanced workloads.
For example, say you want to book Andrea Stewart, your go-to CSS expert, and find she doesn't have sufficient availability for an upcoming project. You can add her booking to the Waiting List, while you search for other employees with CSS skills, and check their availability and individual utilization rates, (which are automatically calculated based on their current bookings).
Once you find a solution, you can confirm or cancel your booking with Andrea and clear out the Waiting List, safe in the knowledge that your team isn't overloaded with work.
This means allocating work based on data and not guesswork, resulting in less stress for employees and greater project success.
4. A seamless scheduling interface helps you adapt to shifting resource constraints
Whether it's PTO, slower than anticipated turnaround times, or a new stakeholder request, adjusting to the unexpected is the only expected part of resource management. You may never have certainty over what obstacles will arise over the course of a project; you can only be certain that something will come up.
You need a tool that shows you the impact of your adjustments. Otherwise, your short-term solutions can easily end up creating a domino effect of resource problems you'll have to fix further down the line. This sets you up for project failure and stress for all parties involved.
With Resource Guru, you get a comprehensive view that stretches out across the project timeline, so you can quickly identify where it makes sense to reassign, remove, or add work.
Any changes you make in Resource Guru's drag-and-drop scheduling interface are reflected in real time, so you can check the impact of your adjustments to ensure balanced workloads and resource utilization. Spreadsheets and task-based apps don't have these capabilities.
And thanks to our clash management system, you won't be able to accidentally overbook someone while you're scrambling to find coverage. You can clearly see whose availability does or doesn't match up, and then you move on.
Tackle more resource management challenges with our Work Life blog
Alongside our award-winning resource management software, we offer another great tool to help set project and resource managers up for success: our Work Life blog.
Here, you'll find free educational resources written by our expert team members, covering everything from navigating resource constraints to best practices for project onboarding. Check out our content and tag us on LinkedIn or Twitter to let us know what you learned.