Teamwork is a project management tool that's just made for client work. They've really developed their product and brand over the last couple of years – and it shows.
Recently, they've added a whole suite of brilliant features like intuitive project dashboards, a client portal called Desk, chat (so your team members can collaborate in real-time), a CRM product, and a product called Spaces, which lets you host documents in a similar way to Notion or Dropbox.
And of course, because they're focused on helping companies manage the client workflow better, there's also time tracking functionality built-in, so you can make sure you're squeezing every drop of value out of your team members' time.
You can have all the features under a single subscription called Teamwork One or you can use the project management solution and buy add-ons for anything specific you might want.
With all these extra features, we're at the point where the question is: can we even call Teamwork project management software anymore?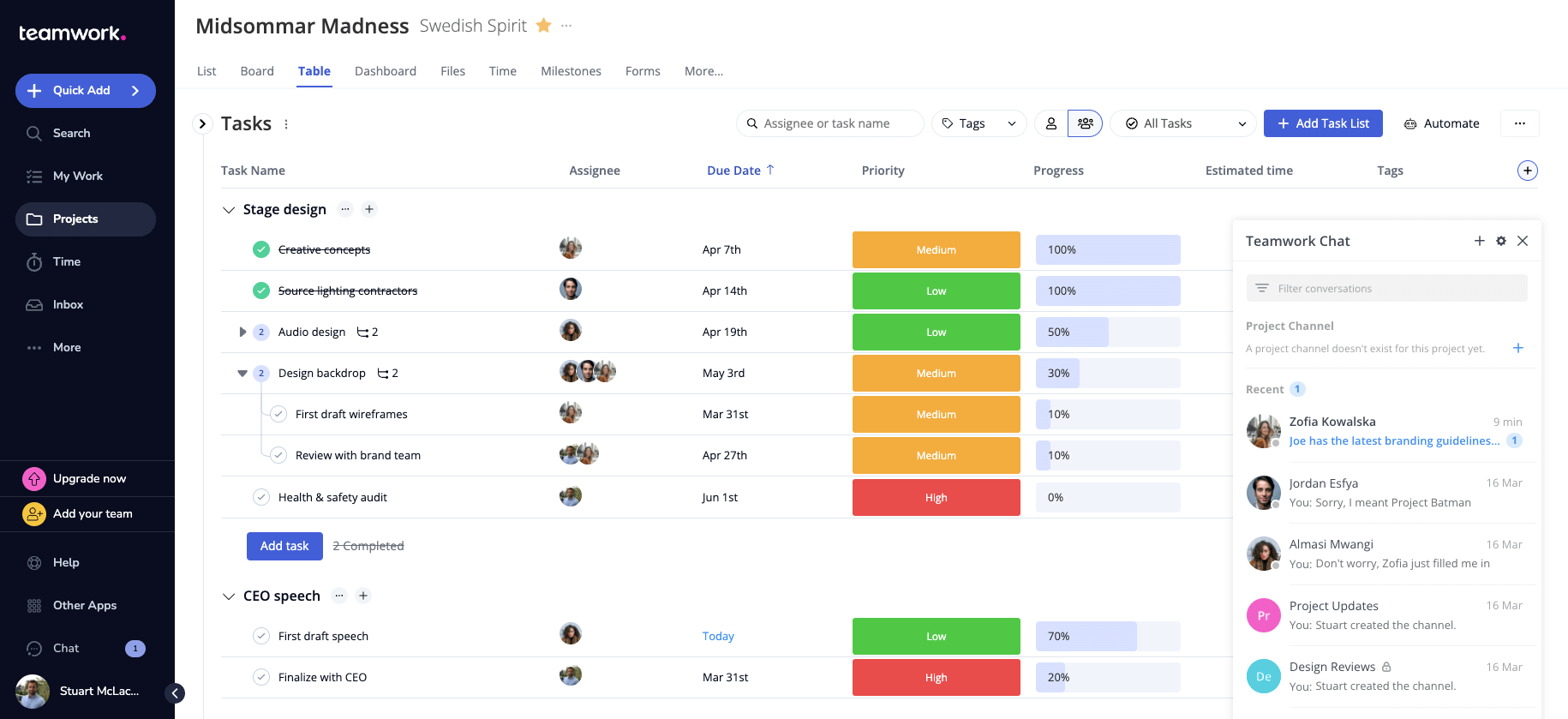 And because you're looking for Teamwork alternatives, maybe you're also realizing that it's not the right choice for you.
In this article, we'll take a look at some of the best Teamwork alternatives out there so you can work out which one is the right project management software for you. To make that easier, we've suggested some ideal use cases and included reviews from actual users of each product that we're reviewing.
But before we dive into the alternatives, we want to address an important point…
We're not an alternative to Teamwork – Resource Guru is a project management tool focused on resources
A lot of the time, companies write 'best X alternatives' posts on their site and then place their own company at the top before trashing all the competition.
And it's true, many people who consider Teamwork do end up using Resource Guru (our product).
But unlike Teamwork and the Teamwork alternatives on this list, we're not simply project management software. We don't help you manage projects at the task level like all the tools on this list.
Instead, we're fully focused on helping project managers plan their projects around their most important resource: people!
Resource Guru is for teams who want to ensure that their resources are carefully managed to maximize productivity while keeping workloads under control.
We put resource management front and center, so your projects will never be thrown off-track by burnt-out employees or unexpected time off. You can easily move resource allocations between projects, with full visibility of who has capacity for what and when.
And so, while we're not offering task management tools like Teamwork, many people who are looking for a tool like the ones on this list, would benefit from diving deeper into Resource Guru – either instead of or as well as (and you can try us for 30 days, free).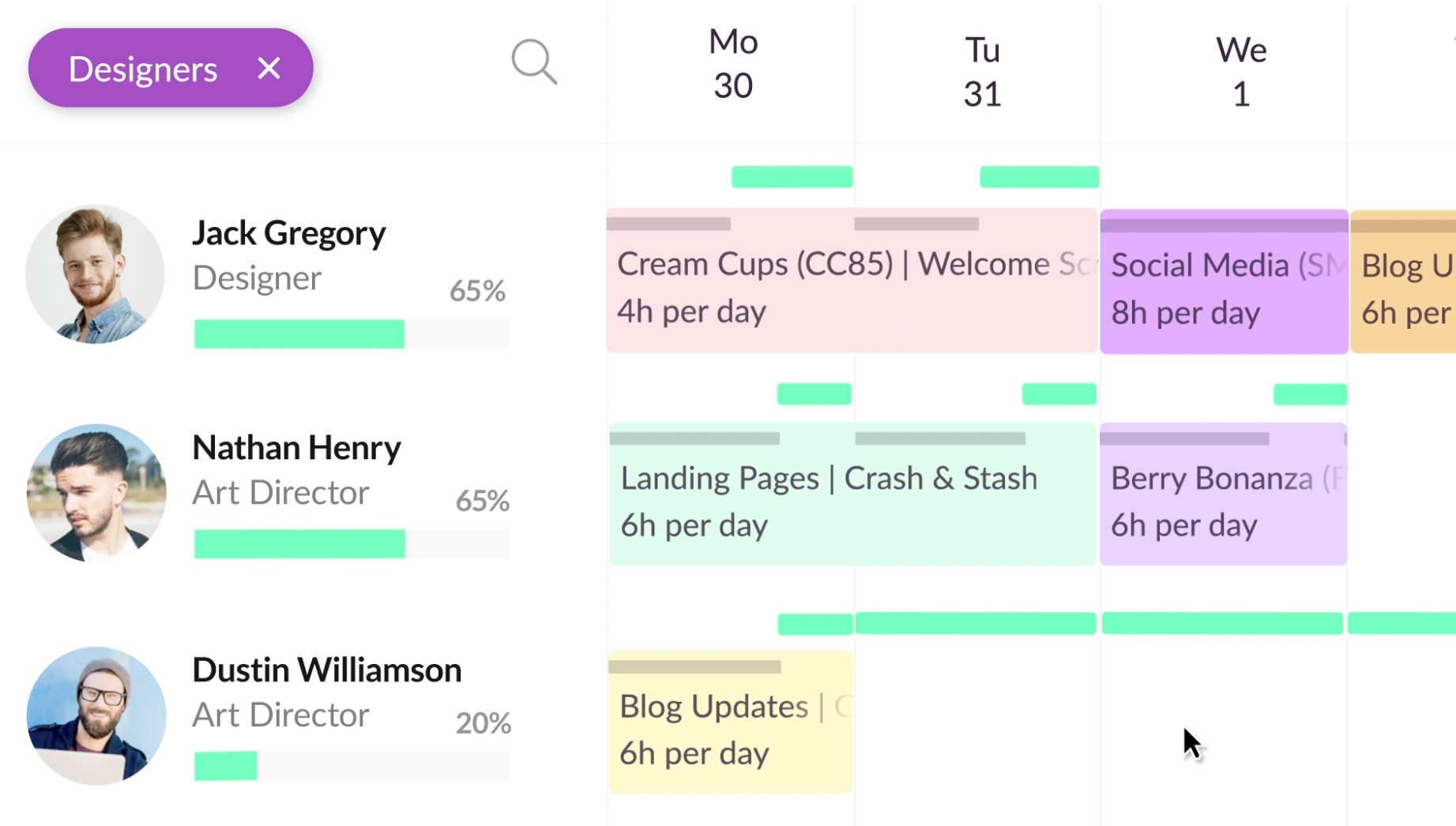 Right. Now that that's clear, let's dive back into the comparison…
Best overall Teamwork alternative – ClickUp
It's rarely useful to compare two products that are essentially the same, but since you're looking for a Teamwork alternative, maybe you want a different tool with almost the same basic features.
In that case, you're most likely looking for ClickUp.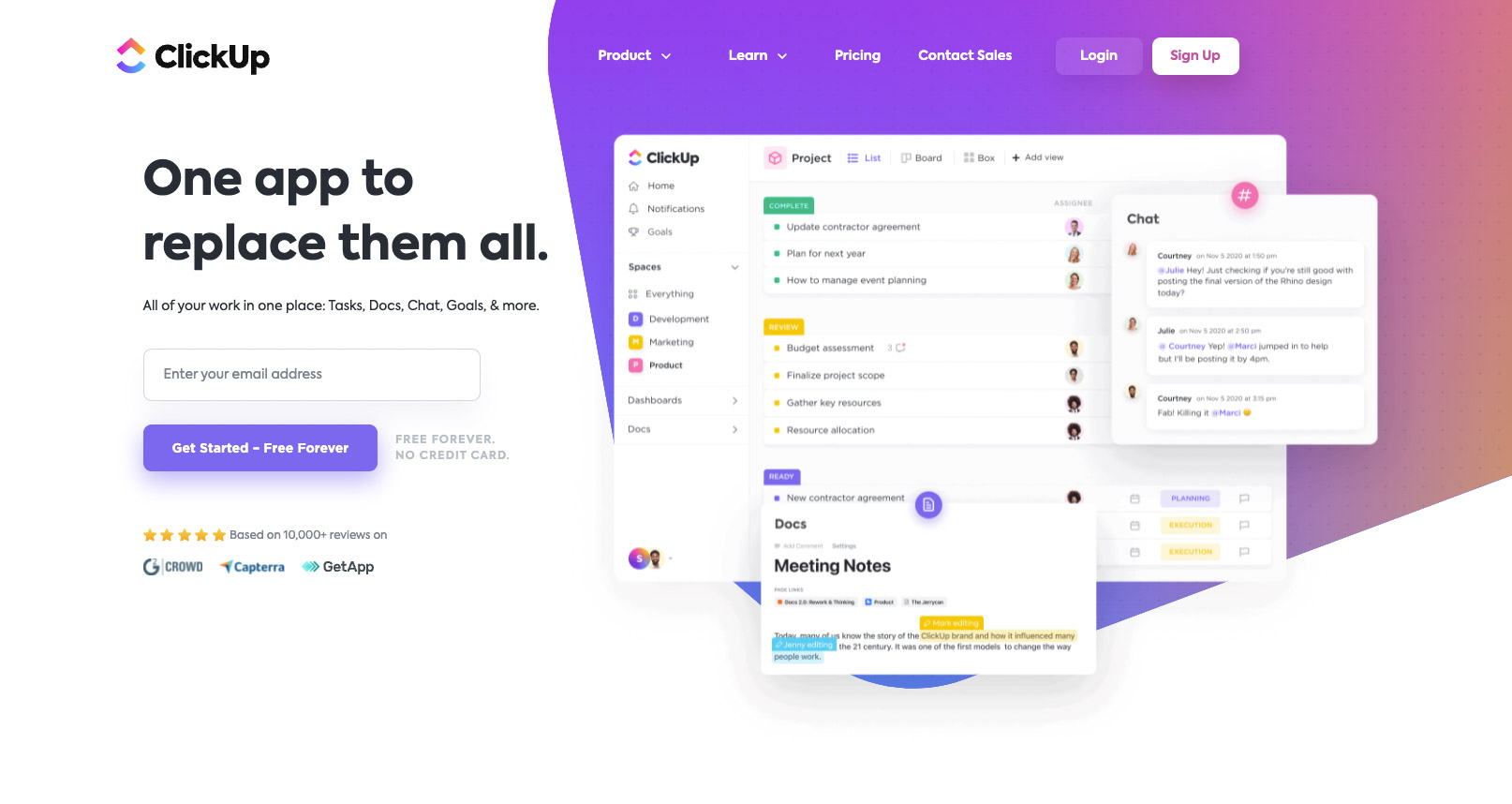 ClickUp is a tool that has proclaimed itself 'one app to replace them all' – and while that's kind of coy copywriting, maybe it's also true here.
If you were looking at Teamwork for more than just the ability to create tasks and do simple project management, then it's likely that you also looked at their Chat, CRM, Spaces, and Desk add-ons to help your team members work smarter.
Well, you'll be glad to hear that ClickUp offers almost the exact same feature set.
Unlike Teamwork, ClickUp offers features that go beyond the core functionality of a project management software at no extra cost. In fact, features like chat and collaborative document editing are free on ClickUp.
It's worth talking about this free plan in more depth because it is very generous. Without paying them a cent, ClickUp will let you:
Add unlimited users
Add unlimited tasks
Use work collaboration tools like document editing
Use real-time chat
Visualize projects with Kanban boards
Record videos in the product (great for communication between team members)
When you consider how many project management solutions make you pay through the nose for a feature set like that, it's kind of amazing that you can use ClickUp's intuitive platform for free.
One unusual but not uncommon complaint that ClickUp users share is that it's sometimes a little bit too flexible. Here's Dimitri, a small business owner:
I do not dislike anything specifically. The hardest part was to get the tool customized to my workflow. There are so many options and great features that can be used that I wanted to use them all. However, as is the case with many things, less is more and to keep it as simple as possible worked for me.
Still, in our experience, most people just want a reliable tool that allows them to organize tasks with multiple teams and create reports that show them how everything's going.
If that's you then ClickUp is a good alternative to Teamwork.
Best general project management tool – Asana
As we've already mentioned, Teamwork is great when you need to manage client work with a high degree of team collaboration. But not everyone is doing that kind of work.
Many marketing departments, for example, favor a general project management solution. And in our view, the best general project management software out there is Asana.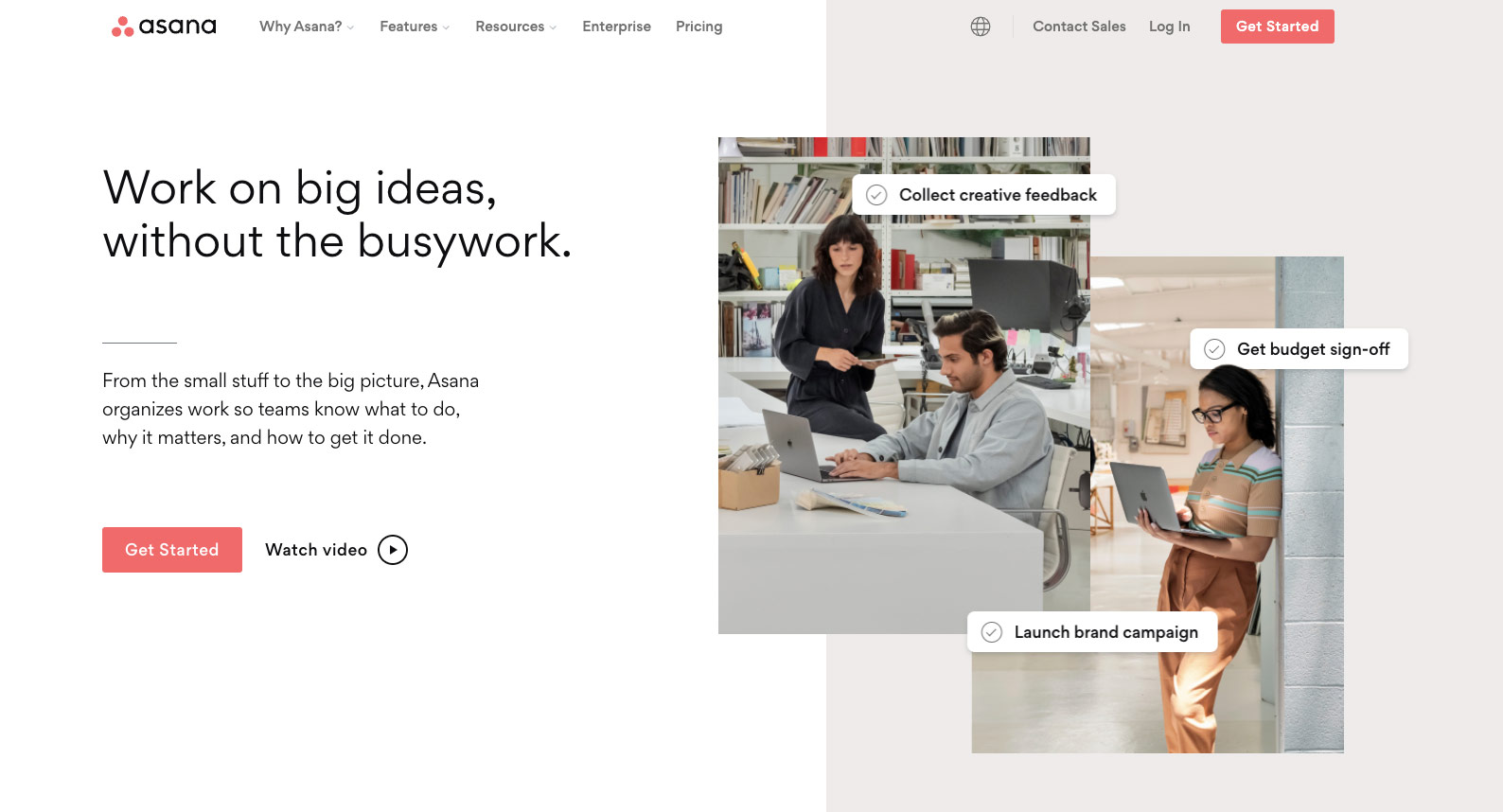 In the collaboration tools market, Asana is an old-timer. It's been around for a lot longer than some of the hot startups that are trying to compete in this market. But if anything, Asana, like a fine wine, gets better with age.
Once upon a time, Asana was more like a personal to-do list product, but they've evolved into a fully functional business management tool.
Team members can work on tasks together, add recurring tasks, and visualize their project with a timeline (not too different from the project management favorite: Gantt charts), Kanban boards or just plain old task lists.
And that flexibility is a big draw for its users. Here's what Kali, a managing director of a small business had to say:
"A sampling of my favorite things: Ease of cross-team collaboration, keeping track of all tasks and when they're due, the flexibility of projects (e.g. I can use Asana projects to plan an event, prep for a meeting, or plan and track a complex project), and the intuitive and pretty design. I also love that I can prioritize daily/weekly tasks in My Tasks and that I can stay apprised of project status through Inbox."
One criticism that Kali had is that the Asana Goals – which help your team stay focused on their overall goal – and Portfolios – which give you a kind of business intelligence dashboard to keep track of all your projects at once – are only available on the more expensive plans.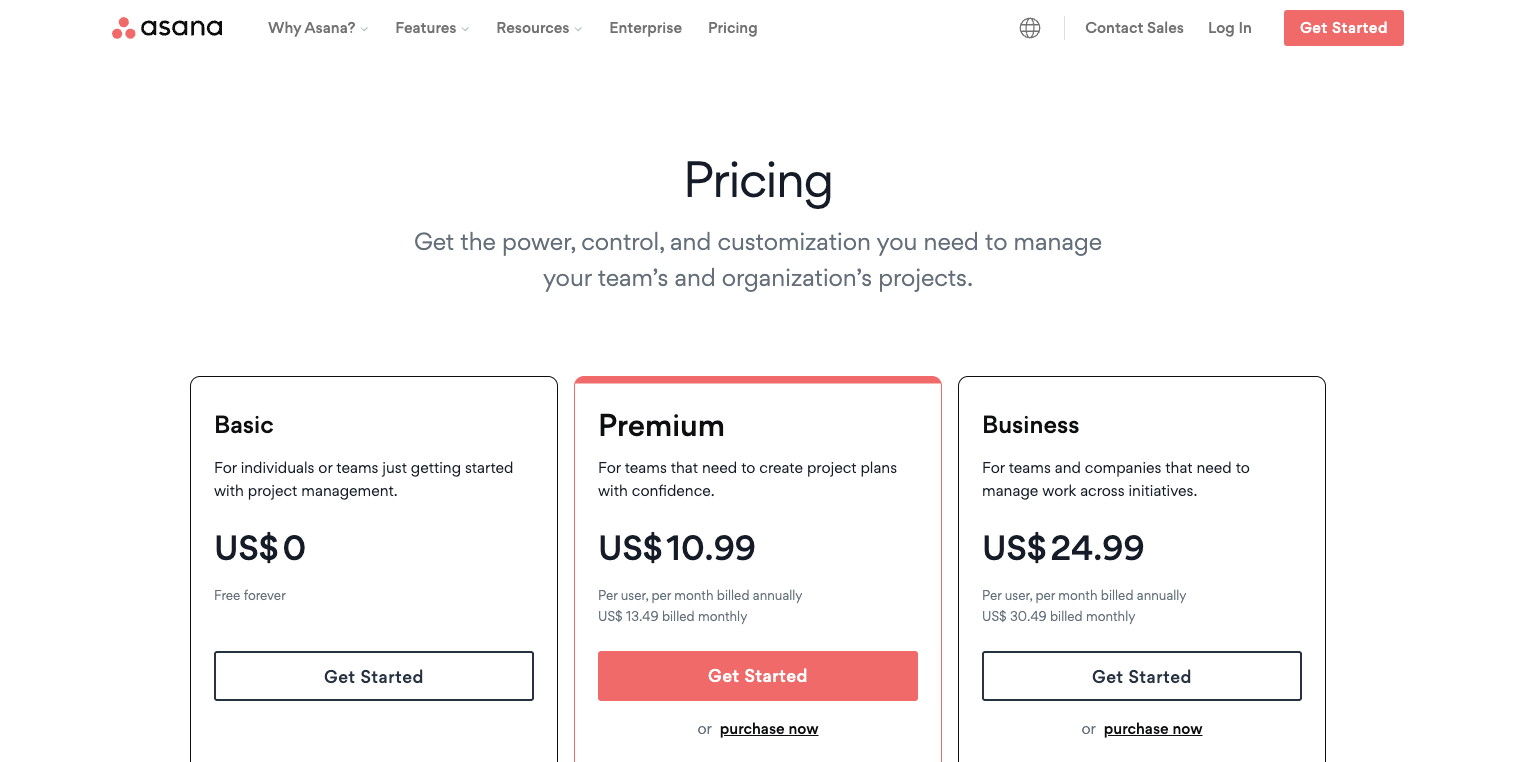 That feels like a good moment to say: Asana can get expensive. If you want to use all the features then you're going to end up paying $30 per month per user.
Kali again: "We're a small nonprofit, so the bigger price tag doesn't work for us even though the functionality would really help our team."
That works out a lot more expensive than Teamwork pricing which gives a similar feature set for $18 per month.
Here's a deeper comparison between Teamwork and Asana.
Best Teamwork alternative for enterprises – Wrike
Although there are many solid Teamwork alternatives, the needs of small to mid-sized creative teams, that Teamwork mainly caters for, are extremely different from the needs of enterprise-level organizations.
Enterprise projects have deep dependencies and are often extremely complicated. If you're on the market for a tool like that, you're going to want a tool like Wrike.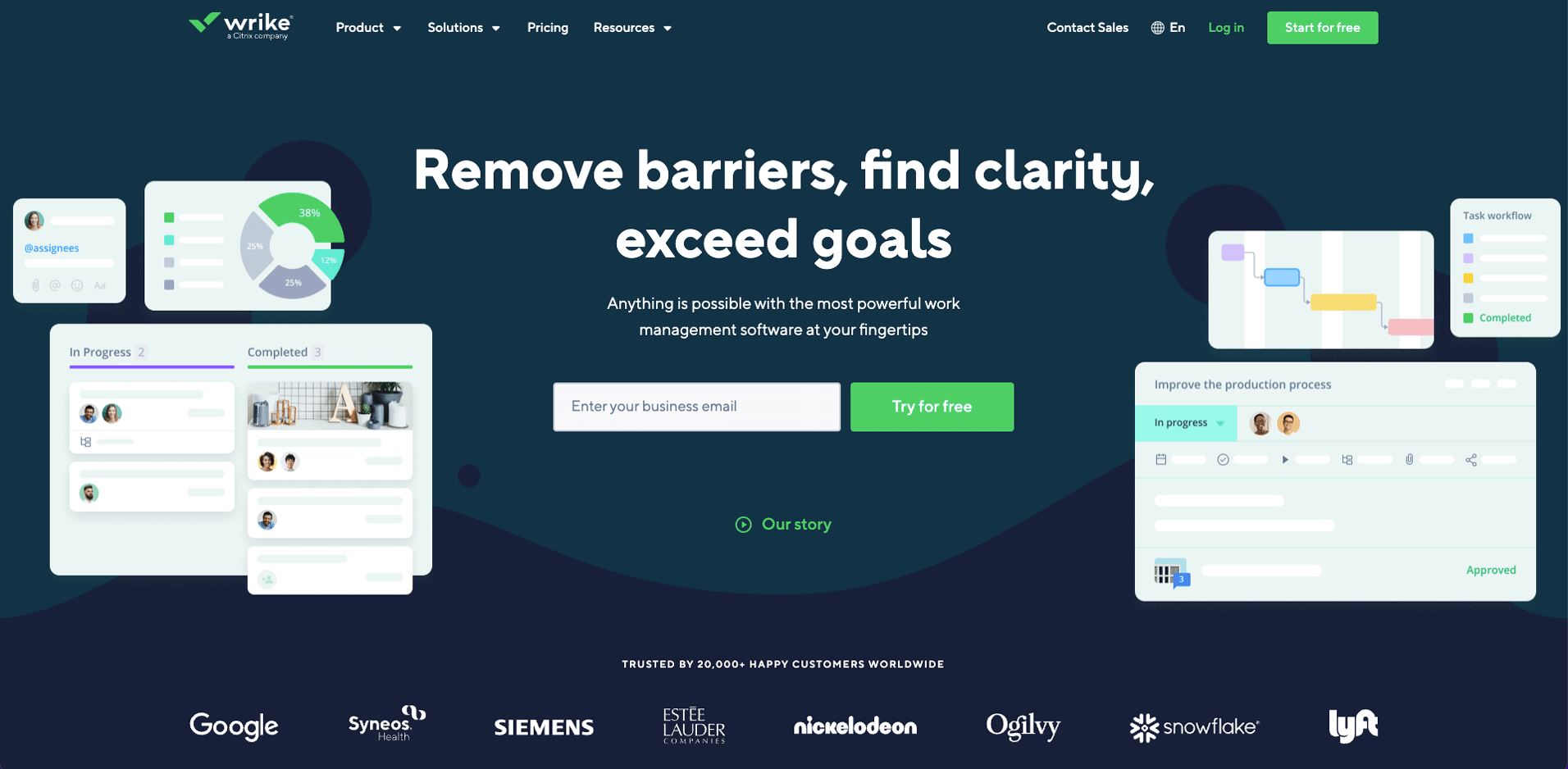 Wrike is owned by Citrix – a manufacturer who builds software almost exclusively meant for big teams in complicated organizations. This is really reflected in their feature set.
For example, take this short description of one of their feature sets taken directly from the Wrike website: "Accelerate results through smart automation and project risk prediction. Use advanced communication tools such as voice commands and smart replies, and document processing."
Hopefully, you're already getting the picture. Wrike is a totally different beast to a tool like Teamwork.
Although it has all the project management tools that you'd expect from a product like this – including interactive Gantt charts for visualizing progress on complex projects – it also has heaps of features that you just don't need unless you're looking at project management solutions at companies with 500+ employees.
Many users report a steep learning curve when using Wrike for the first time. Here's what one user in a financial services business said:
There was a bit of a learning curve for this tool. Some of the features are not intuitive and require extensive training to learn how to use them. I still feel I did not get full use out of the tool.
That said, if you're the kind of company that wants to manage tasks on complex projects, these key features of Wrike are for you:
Purpose-built project templates
Automated workflows
Custom request forms
Visual proofing
File storage and business intelligence features like dashboards
Advanced third party integrations with tools like Salesforce and Tableau.
Wrike has a very confusing pricing structure. They do actually have a free version but they also have separate plans for creative/marketing teams and also additional products for service delivery teams.
Our advice: if you're a big company with a lot of time to invest in managing a solution like Wrike, by all means, go ahead! But if you're a small business, there are better options out there for you.
Here's a deeper comparison between Teamwork and Wrike.
Best total team collaboration tool – ProofHub
Lots of the project management software that we've mentioned in this article is focused on project management. But let's face it: a neat project dashboard with a way to assign tasks and keep teams on the same page is only one aspect of collaboration tools.
Teamwork, ClickUp, and Wrike have all realized this and that's why they've added so many additional products or features into their products like chat, CRM, and collaborative document editing.
Proofhub doubles down on these kinds of features, to make communication and collaboration a breeze.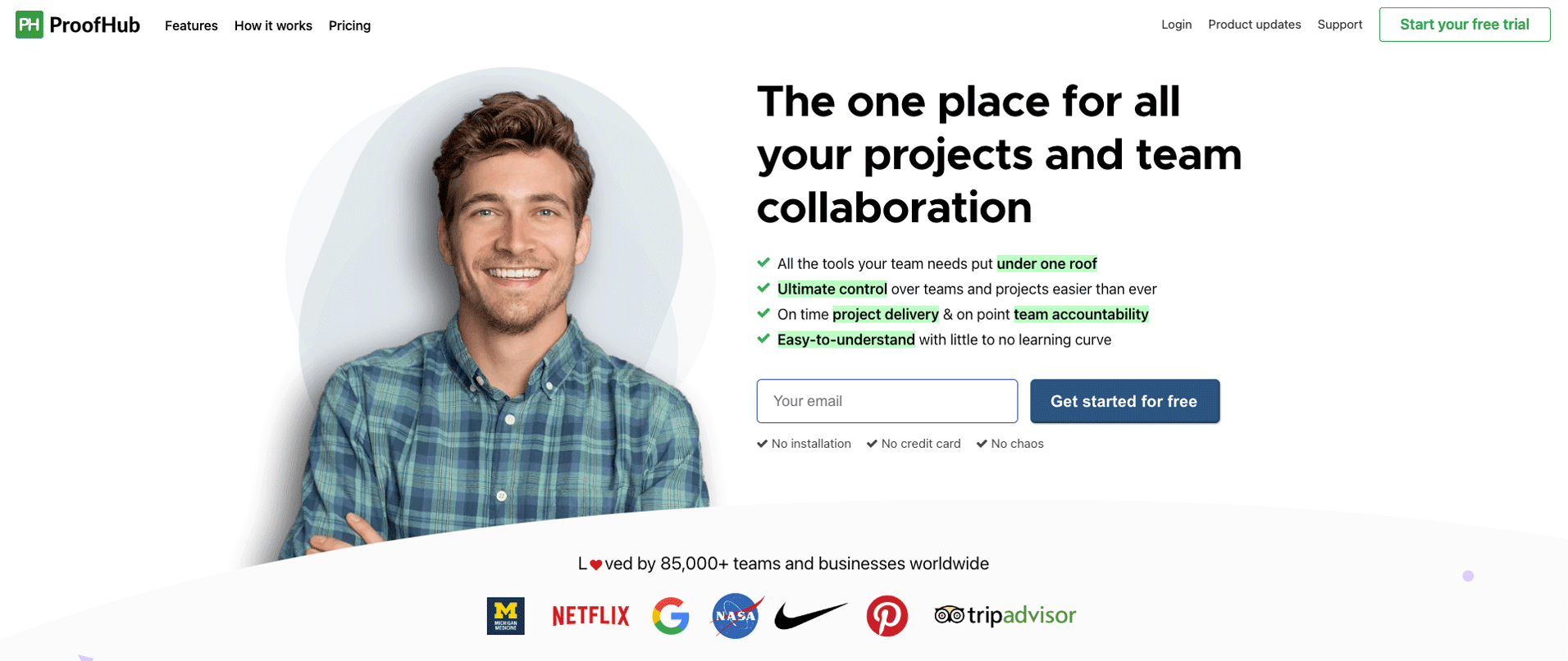 Hasan, a marketing manager in a mid-sized organization explains what he likes about it:
The best part is ProofHub's diverse features for remote communication. We have multiple teams that work remotely and it has become easier to manage internal communication, tasks, and updates using the software. Earlier, we were using Skype and emails for communicating with remote members but it often was hard to manage. With Proofhub, we can onboard members to a single account and get them collaborating faster. We also liked the workflow feature and the fact that each task list can have a separate workflow.
ProofHub is a tool for managing all aspects of team collaboration with project management built on top of it. Essentially it has done what Teamwork is doing but in reverse.
But that comes with some downsides too. It's not built as a task manager, even though there's definitely the functionality to delegate tasks to your team members.
It's built around messaging, chat, and document collaboration – in that sense, although we're adding it here as an alternative to Teamwork, it's really more along the lines of Basecamp.
If you're running a remote team and you want to manage multiple projects, while giving team members ways to collaborate and prioritize tasks, then consider ProofHub even though it's kind of a curveball alternative.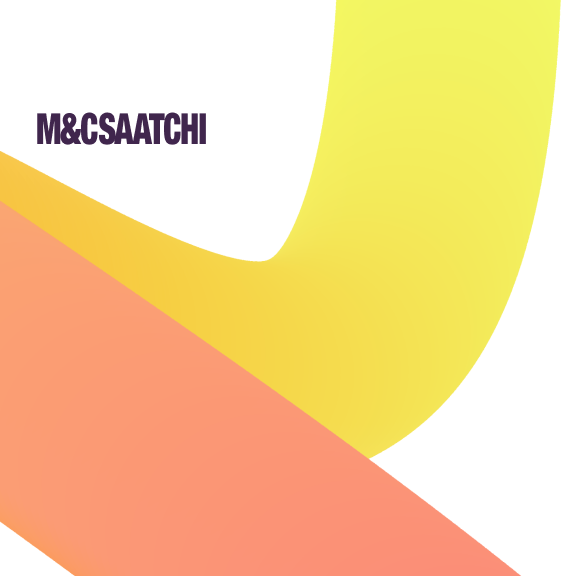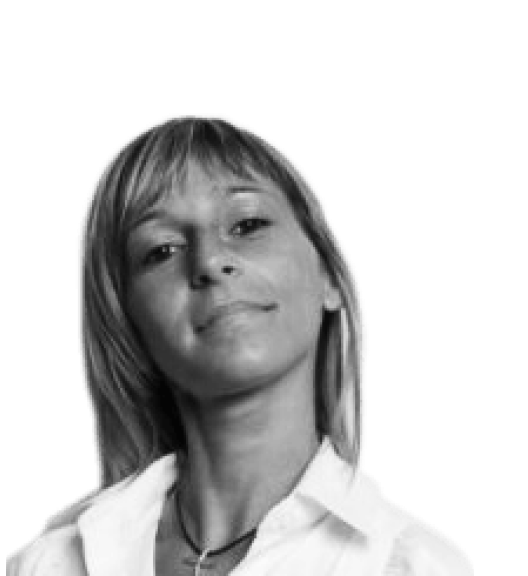 "Resource Guru is simple to use. It allows us to optimize our resources and keeps an eye on every project."



Try It Free
Teamwork alternatives are easy to find. Finding the one that's right for you is key
There are lots of alternatives to Teamwork. We've included the best of the best here. But as we hope you've also noticed, the key thing is to work out what problem you and your organization are really trying to solve by buying a project management tool.
If it's really task management that you're after, Asana's a good fit.
If you want to give your management team the tools to measure the organization's progress against overarching goals then we'd argue Wrike is the one for you.
If a project management tool that includes live chat, messaging, and document collaboration is a priority, then a product like ProofHub is going to be a better choice for your organization.
Or if you're looking for a cheaper version of the exact feature set that Teamwork has, then you should try ClickUp. It is the best Teamwork alternative by some distance – because it is effectively a clone.
But let's just remember: project management tools are there to help you solve the issue of projects not being delivered on time.
What none of these tools take into account is that a core part of project management is people and time management.
Resource Guru helps ensure workloads are manageable and productivity is high. If that sounds like what you need and you're nodding along, then you should take a free 30-day trial of Resource Guru. It works beautifully on its own or in tandem with other project management solutions.