Lots of you have been telling us that you regularly need to focus on specific projects. So, we've completely re-engineered the filters in the bookings section to allow you to do that. Now you can simply select a project and it will automatically filter the list to resources for that project.
You can do the same thing with specific clients too. If you assign colors to projects and clients then you can easily pick out the relevant bookings on the calendar.
Needle in a haystack
But there's much more to the new filters than that. Let's say I need to find people with HTML5 and CSS skills in either LA or San Francisco … easy! Just select the filters you need and choose "match all" for the skills and "match any" for the location … done!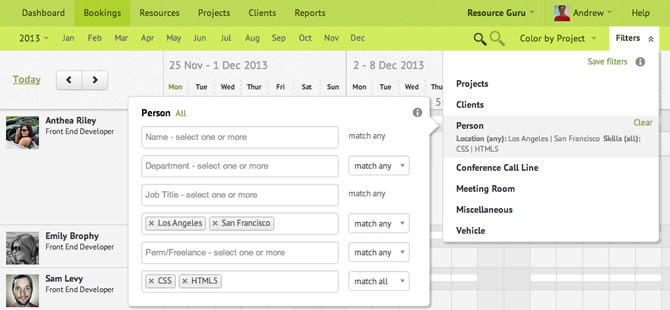 Customize your filters with custom fields
Filters are automatically created from any custom fields you have in your settings (Settings > Resources > Custom Form Fields). In our account, we have custom fields for "Skills", "Location", "Perm/freelance" and "Department". But you can add whatever custom fields suit your business and they will automatically appear as filters. Just categorize your resources with your custom fields and you're ready to go.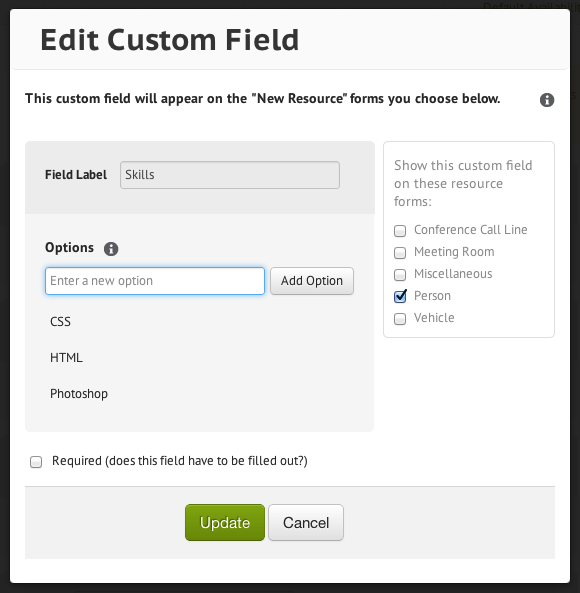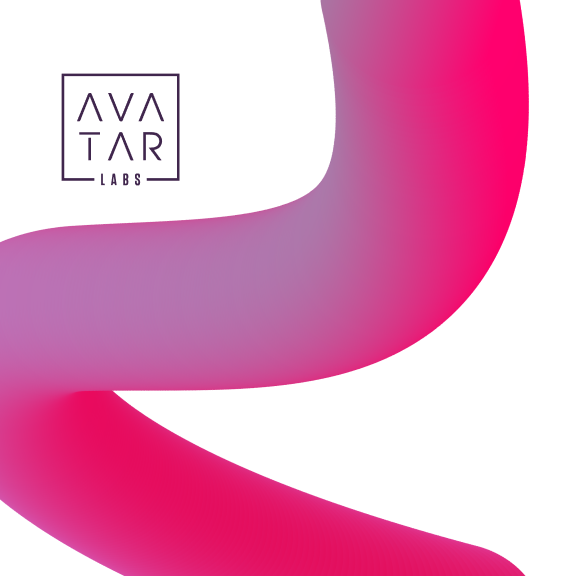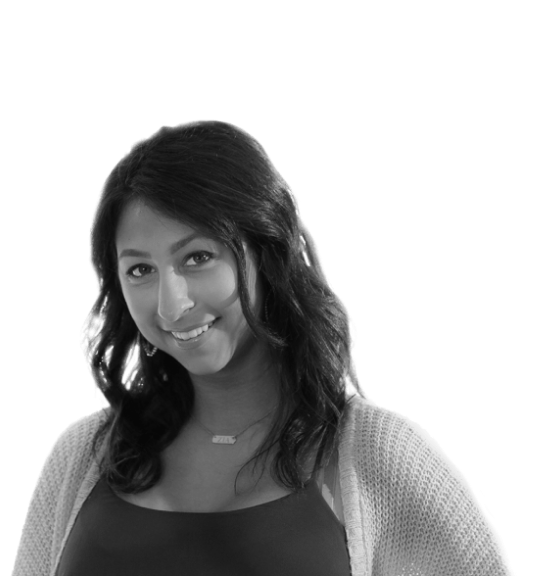 "Resource Guru has significantly improved our visibility, boosting project ownership and forecasting ability."



Try It Free
Side-by-side comparisons
Doing side-by-side comparisons is much easier too. For example, I need a copywriter/designer team to work on a project for 2 days soon. I know that Amanda and Ben make a great team but are they both available at the same time in the next few weeks? With the new filters, I can filter by name and I can see that they both have a couple of days free on Thursday and Friday – perfect!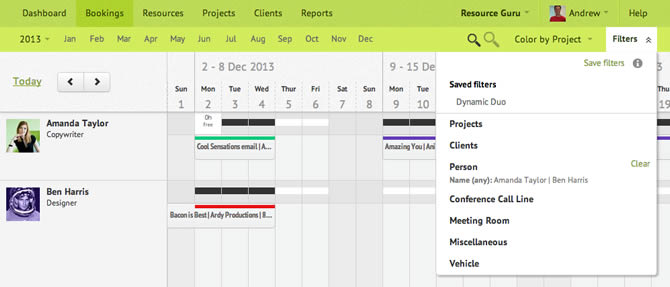 Saved filters
We've added a nice little time-saver – save your favorite filter sets. When scheduling teams, you often need quick access to the same groups of people over and over again. I work with Amanda and Ben all the time so I've saved a filter set called "Dynamic Duo". Now my favorite team are just a click away. Saved filters are personal to your account so feel free to use cheesy names like I do.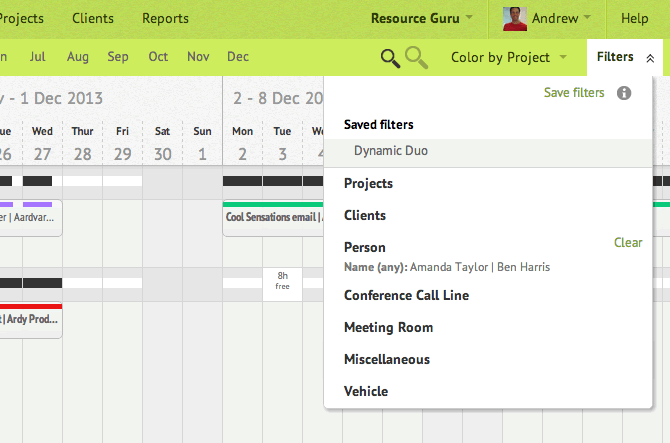 One more thing
In the past it wasn't easy to filter down to one resource type, eg meeting rooms. Now, just clicking the "All" link solves that problem.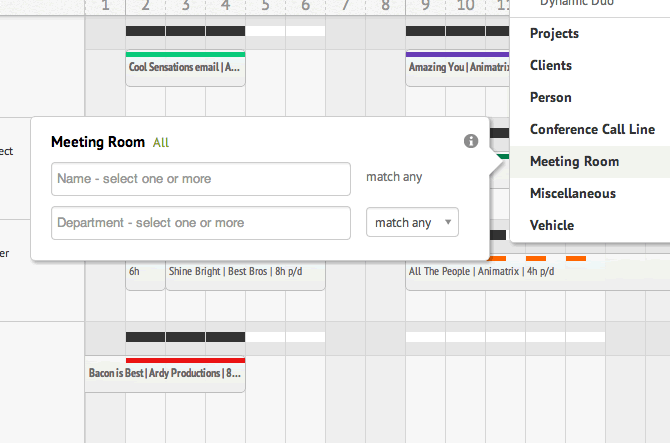 These new filters should help you get your work done faster and we hope you enjoy using them. We honestly think they could be the best darn filters on the web!