At the risk of giving away my age, I am going to share a memory. It was a beautiful, sunny day. I was at a petting zoo with my children at an age when they were young enough to still think all animals were magical and ice cream was a food group. I captured every moment of this special day, and looked forward to being able to relive those times when my girls were grown and gone.
Unfortunately, the heavy flip phone that once seemed to be so advanced no longer has a viable or replaceable battery, leaving my pictures and videos of those days lost forever.
So is this life now? Should we expect to lose valuable information with every release of a new level of technology? Thankfully the answer is no. Like most of us, I am now smart enough to send my precious memories and important info straight to that magical place we call "the cloud."
But should I feel as secure with my information in the cloud as I do when I have it in my own hands? And would my decision to use the cloud be as simple if I owned a company and needed to securely manage data on hundreds or thousands of customers, employees, and transactions?
How do companies decide the best way to manage their information? How do they choose between keeping their data on-premise or in the cloud? The answers to these questions are not always so simple.
For businesses, the ability to move information quickly, correctly, and efficiently requires reliable tools that can manage a huge amount of data that is being managed by multiple users, possibly in multiple locations. In addition to working with that information, companies are now responsible for keeping it secure and disposing of it properly.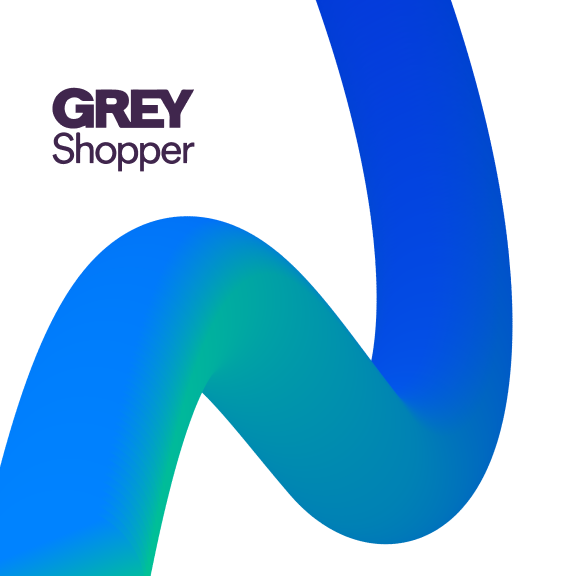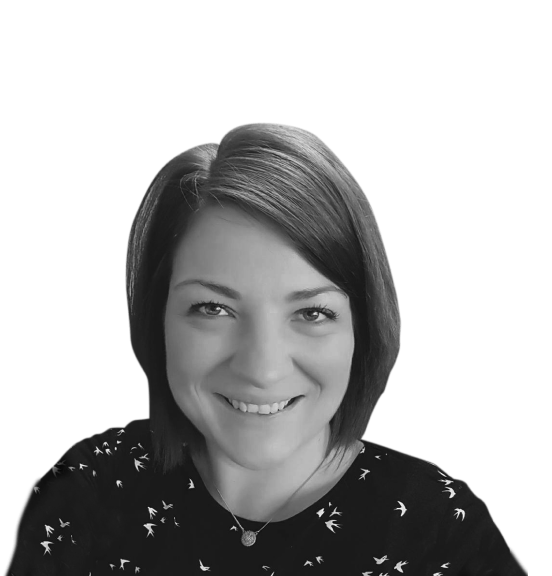 "Resource Guru simplifies the way we work and gives us a holistic view of what's happening."



Try It Free
Once upon a time, only the biggest organizations held that kind of responsibility and history tells the story of massive mainframes in glass houses to keep the operation moving. Today, businesses need data security plans to manage their own information and transactions, and software users (basically all of us), need to have options for how we want to access and store our files, whether those are documents on our laptops or photos on our phones. At every level, we can make a choice between storing data locally or in the cloud.
Cloud vs on-premise servers
A server is a system or computer that manages the movement of information across a network of devices and users.
In other words, a server functions like the brain of an organization. It can hold information on everything from employee and customer information, to contracts, articles, financial and private information, transaction histories, and software needed for use by various functional departments.
Servers transmit information to and from users, and operate around the clock.
At one time, a mainframe computer could handle every transaction a company might ever conduct. IBM archives documents computers that were capable of conducting thousands of calculations within seconds, as far back as 1948. Today, millions of transactions are being conducted by large enterprises every hour, and data security risks loom at all times.
We shouldn't forget Target, or Equifax.
Give the past few years, all companies must make careful decisions about how their data is processed, stored, and secured. One of the key factors in the decision will be a choice of two options: cloud or on-premise servers.
A cloud-based server is a remote service hosted by a third-party provider; it is virtual storage and/or processing that is managed through servers that are hosted off-site and delivered via the internet. Cloud-based servers can offer additional storage options – perhaps local drives are becoming full and a larger space is needed – a cloud-based server will usually let you scale your storage with your current needs. Cloud storage also allows for wider remote access, storage and sharing of files – anything from your music streaming service to document collaboration spaces can exist "in the cloud", allowing teams to work together securely and efficiently.
An on-premise server is a physical server that has been installed and maintained on-site. An example use case for an on-premise server would be a medical facility that handles sensitive personal data, using their own physical systems and software to store those records on company drives, with everything accessed and shared in-house.
If your company is exploring new software options it is important to consider the costs and benefits that come with choosing to store the software's data on-premise or in the cloud.
How to choose between cloud and on-premise tools
Choosing between these two options requires a few considerations: maintenance, reliability, scalability, security, compliance, support, and of course, cost. But let's begin with the basics–what are the major differences between the two?
Maintenance
Cloud: The third-party service will often be responsible for securing your data, typically managing access, updates, and data backup processes.
On-premise: There will always be maintenance considerations with physical hardware. At the very least, the resources needed to manage the servers from day-to-day will be an ongoing expense. And any equipment failures, equipment upgrades or repairs, or issues with the physical environment that houses the servers will fall within your company's purview.
Reliability
Cloud: With the right provider, you should always feel confident that you will have access to your data at all times. The provider should perform regular backups are be prepared to restore information that you may lose due to user error or disaster.
On-premise: One of the greatest risks of managing data in-house is data loss. You will need to consider the impact to your business if there is any downtime due to system outages, and your disaster recovery plan will need to focus heavily on the steps needed to get your servers back online.
Scalability
Cloud: Scalability is a primary reason many companies opt for cloud-based storage. The ability to instantly expand storage and processing capacity without the need to physically buy new servers offers potential cost-savings that includes less investment in equipment and resources.
On-premise: The effort required to expand your server's capacity to meet scaling demands requires dedicated attention from your personnel and office equipment. Many enterprise-level companies are able to scale with on-premise tools because they have the staff available to help grow and maintain the system as needed.
Security
Cloud: When choosing a vendor to provide cloud-based services, you will need to take a very close look at their security practices and any history of data breaches. While the cloud can offer security advantages, it's still your responsibility to ensure providers are taking the proper measures to mitigate risks and maintain compliant. Any software or solutions provider you consider should provide you with detailed information on their hosting platform, security protocols, data backup practices. Resource Guru's security standards offer a good example of the kind of information to look for from any cloud-based solution.
On-premise: Depending on your business, there may be certain assurances that come with securing your sensitive data in-house. Industry-specific data security regulations may also require that specific standards are met for data processing, access, and ongoing security..
Security considerations are often based on the type of business a company is in, and their comfort level with handing off management of their security practices. It is critical to understand that the growing pace of security threats requires constant monitoring of information and very high levels of access control and issue resolution. So while it may seem that your data is safer with you in-house, you must consider how equipped you are to manage security or whether you will need additional in-house security resources on your team.
Regulatory compliance
There are a number of regulations that protect private and sensitive information. Acts such as HIPAA, Gramm-Leach Bliley and Sarbanes Oxley all require companies that manage medical, financial and personal information to adhere to specific rules around data management. The data must be secured within transactions and continue to be secured until it is destroyed, which also must be done according to regulation.
Cloud: Maintaining regulatory compliance is a critical factor in all IT environments, and if you choose a cloud-based service, you will be responsible for ensuring they maintain compliance with regard to managing sensitive data, financial records, and personal information.
On-premise: With on-premise storage, you will need to ensure that the way your company processes sensitive information is in compliance. That involves documentation and regular process audits, as well as system security checks, all of which your IT team will need to perform.
Support
Cloud: A cloud software or solutions provider should provide a customer support team that is available for your entire experience, from onboarding to day to day support and issue resolution. Support availability should be an immediate consideration.
On-premise: If you are managing your servers on-site, your support is usually also on-site, and is only as good as the team you hire. Should issues arise that are out-of-scope for your team, outside resources may need to be brought in.
Cost
Whichever solution you choose, it's worth taking the time to figure out the total cost of ownership based on your needs, growth, and how you will be using the service. This total calculator is an awesome tool for exploring options and determining what the bottom line may be for you.
Cloud: Services can often be paid for monthly, with costs increasing as your demand for capacity grows. You can usually set up your service quickly because the service provider will be doing all of the heavy lifting.
On Premise: There are several big up-front costs that will be incurred including the purchase of hardware; ensuring a controlled environment for the servers; the cost of electrical power, ongoing monitoring and maintenance of the servers, upgrade and repair costs, time spent setting up the required software on the servers,,and of course the people needed to perform all of these tasks.
As with most things, cost is a major factor in the choice between cloud and on-premise. The expenses are treated differently based on how and when money is spent. The on-premise solution is considered a capital expense, as it is essentially a one-time major purchase that doesn't require a direct operational cost to run it (resources, maintenance, repairs and upgrades notwithstanding). On the other hand, cloud-based storage is treated as an operational expense, that will have an ongoing expenditure associated with maintaining the service. The decision comes down to your budget and priorities.
Cloud vs on-premise pros and cons
Now that we've looked at are some of the larger considerations of each type of storage, you may need a clear breakdown of the pros and cons of each to help make your final decision:
Cloud
Pros
Easy to start services
Minimal start-up costs
Maintenance and upgrades managed by solutions provider
Immediate integration of software that must be accessed on your systems
Scalable with minimal effort on your part
Controllable costs
Cons
Limited control over regulatory compliance and security protocols
Dependent on internet access
On-Premise
Pros
Direct and immediate access to data
Total control of data security
No outside-party access to sensitive data
Cons
Larger up-front costs
Greater effort required for set up and maintenance
Extensive regulatory compliance activity needed
Ongoing requirement for resources
Scaling up will require additional cost for hardware, software and equipment
Risk of data loss in disaster situations
As you can see, there are some clear advantages to both options.
Cloud-based project and resource management
When managing your employees' information, you want a software solution that takes your – and their – business seriously.
Here are some special considerations:
Software should be hosted on a reliable platform with industry best-practice security policies and protocols
User access should be heavily controlled and data encrypted
They need to be hosted on a secure server, with data backups performed regularly.
Project details must be private, as they are usually associated with not only your internal information, but also your client's.
Permissions need to be assigned to specific users to ensure that the right people have access to the right information.
Data should only be transmitted across a secure, encrypted connection
Where can you find this information? Most vendors provide security or privacy pages on their sites that should answer some of your questions. As a cloud-based provider, Resource Guru takes security very seriously with some of the highest standards in the industry, with multiple layers of access, data security and controls performed around the clock. Our data security is covered under our privacy and acceptable use policies, providing you with the peace of mind that your data protection practices will always be in regulatory compliance.
Ultimately, your company's software purchasing decision will need to be based on several factors.
Here are some questions to ask yourself as you weigh the options:
Is a capital or operational expense better for our budget?
What type(s) and how much data do we need to manage?
Will we be equipped to manage the security protocols required?
Do we have the appropriate physical space to accommodate hardware?
How many software licenses would we need for operational software?
Can we afford to add resources for managing an in-house server?
These are some initial questions that will undoubtedly lead to others. The good news is that there is a solution that will work for your organization, you just have to be sure you are aware of your options and how each will or won't benefit you.
Resource Guru offers solutions across a number of project areas, and can help you look at your data management needs in order to make the best choice.
Photo by Wai Hsuen Chan on Unsplash