Project management is largely about time management. As a project manager, you're an expert at systematizing time. You have the ability to assess the scope, set milestones, plan the timeline, assign the deliverables, and delegate your company's people with resource and project management tools.
But project managers aren't in control of everything; there are always some developments that have a direct effect on the progress of a project that fall outside of your control.
Sometimes resources have their own "deliverables" that they need to tend to before their projects at work. Like babies. And the nine months it takes to incubate life along with the associated leave after.
(It's great that more companies are offering paternity leave alongside maternity leave, but as many leave policies still only apply to women, we'll be addressing it as "maternity leave" for this article.)
Why plan for absence management
There is no reason to be blindsided by the effects of a lost resource. An employee who is leaving for parental leave is exercising rights that are protected by your company and the law, both of which have policies in place that can help you understand what to expect in the days and weeks ahead. Absence Management uses these processes to help you fill in the temporary gap on your team and prepare for the return of your team member. An absence management process within your team will help you:
Understand national laws and company policies on employee leave
Find out how best to keep your team member engaged
Know your options for using temporary resources
Use your resource management tools for absence management on your team
Project management and maternity leave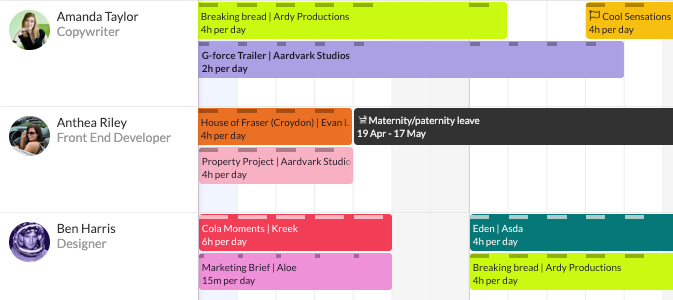 When a member of your project team takes maternity leave, you have to think about the months ahead. The effect of losing a team member for any length of time can easily affect a project regardless of scope, and as most organizations run pretty lean, every person is often an essential team member with critical deliverables.
How do you offer support, adhere to company policies and the law while working maternity leave into one, three, or even five-year projects?
Have no fear. We've got all the questions project managers have about maternity leave answered here—even if they're the ones taking a break for family. Any loss or addition of resources during the project cycle can cause delays.
Consider the team member's needs throughout the pregnancy
A pregnancy isn't going to render a woman helpless, but her priorities will often shift for her own wellbeing.
For example, she will need to have checkups at regular intervals. Encourage her to communicate openly about when she has to schedule time away from the office or project site. Use regular touchpoints so that she has a designated to time to communicate her needs—doing so takes away the stress of forcing her to initiate the conversation, and normalizes routine healthcare for expectant mothers. Naturally, use resource scheduling software to make sure meetings align with her availability.
Company policies and national laws
Countries and individual companies may have varying policies when it comes to maternity leave.
For example, in the US, up to 12 weeks of maternity leave is protected by the Family & Medical Leave Act (FMLA). US-based companies must provide at least those 12 weeks, but their internal maternity leave model is at their discretion, and will be a key factor in the employee's plans.
In the EU, maternity leave plans range from 20 to 59 weeks at various levels of pay, once again playing a large part in how long she will be able to stay home with her baby.
And in the UK, new parents are protected under Employment Rights, and can return to their jobs if they take up to 26 weeks of maternity, paternity, or shared parental leave. In fact, parents can even work for up to 10 days during their leave. These are called "Keep in Touch Days" – a pretty useful benefit for those who want to stay in the loop on a long-term project.
Find out as early as possible when the mom-to-be has scheduled her leave start date and how long she plans to stay out. Meanwhile, think about the types of projects that she's involved in that are in-play, the size of the project team, and which resources will be available to cover while she's away (be sure to consider all the factors affecting capacity planning to do so).
Be sure to consider these variables:
What is she responsible for?
What are her critical deliverables?
Can her tasks be assigned in the sprints leading up to her departure?
Who will serve as backup during her leave?
Answering these questions as soon as possible will save you a lot of potential headaches and make the transition from one resource to another more seamless. Remember that the person you appoint to replace the parent-to-be will need their own ramp up time, and when the new parent returns, they will need time to get up to speed before diving back in. These are new things you will have to consider and plan for in order to minimize lost time.
Managing maternity in Agile projects
If you are running projects in an Agile environment, you will need to plan your sprints as always, but with your eye constantly on what is happening with your soon-departing resource.
Plan your sprints accordingly, prioritizing and assigning tasks that can be completed before her leave begins.
You also need to know who is best placed to back up your team member when she takes her leave, and have them begin communicating and working in tandem as soon as possible. Encourage the backup person to begin observing the mom-to-be and taking notes. They should ask questions about anything they don't understand – no question is silly or too small.
Make sure to schedule the time it takes for this communication to actually take place; don't just tack it on to regular sprint duties. Time is a limited resource; treat it like one!
Leave periods like the customary six weeks in the US can be managed across a few sprints. Be sure to know how long the new mother plans to be away. If just a few sprints, be grateful you have the flexibility of being Agile to begin with!
Managing maternity in Waterfall/Gantt projects
Waterfall projects are well thought out, longer-term endeavors that offer the opportunity to look at the future and set milestones leading to final roll-out.
The length of your team member's maternity leave should help you determine what milestones and deliverables need to be plotted on the timeline. For Waterfall projects, you will need to secure reliable people that can back up the temporarily missing member. Risk management is a greater consideration, because waterfall is long-view project management that leaves little room for uncertainty.
Freelancer-heavy project teams
Freelancers are a trickier area, as they run their own businesses and are not necessarily covered by your company's maternity leave policies or national laws.
In the US, freelancers are not protected under FMLA. If they wish to return to work after taking leave on their own time, it will likely be at their discretion. In EU, parental leave laws vary from country to country, with some offering no coverage for the self-employed, some offering coverage based on hours worked, and others offering the same leave benefits as regular employees. The UK offers self-employed parental leave for up to 39 weeks for those meeting certain criteria, including being self-employed for at least 26 weeks and having paid your insurance for at least 13 of those weeks.
Before you make any decisions on pregnancy accommodations and absence management, be sure to check what the laws of your country and what your company policies allow.
There are other considerations beyond the law with freelancers. For example, on a heavy freelance team, losing a resource typically means one thing: finding another. But if your pregnant freelancer has been a high-performing team-member that makes valuable contributions, there are larger considerations at play—it can be challenging to find talented people who are great fits for the team.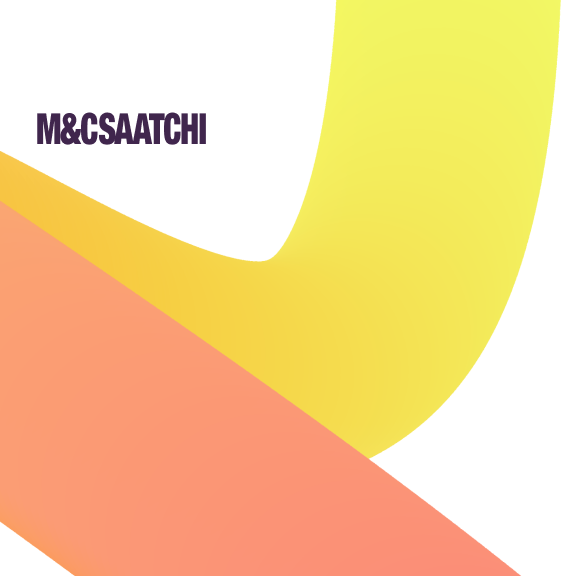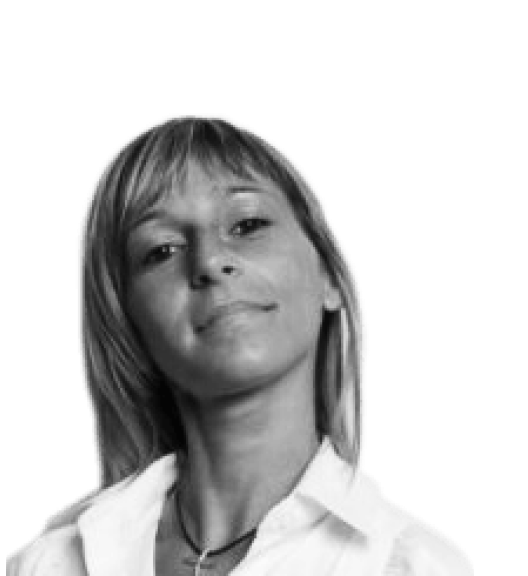 "Resource Guru is simple to use. It allows us to optimize our resources and keeps an eye on every project."



Try It Free
For these important high performers, you may want to recommend hiring a backup person for the period she will be gone. If you are expecting that she will return to your project and/or company after a set amount of time following giving birth, have an explicit conversation about her interests and plans for the upcoming year.
If you want to accommodate maternity leave, start planning well in advance to make her departure, her return, and the time in between smooth for everyone involved.
Planning for the big departure
Have regular 1:1 meetings to stay aware of her progress on tasks
These are not your regular individual meetings because the communication needs to extend beyond tasks and deliverables to any concerns about what will be taking place during the team member's absence, as well as any developments that require immediate adjustments to the project schedule or priorities. Keep consistent notes from these sessions, and bring in the appointed backup person for any issues that they will need to be aware of or take over.
Identify any potential risks that she would normally address
Every project deliverable has some risks that could jeopardize completion. Your team members should be considering those risks and thinking of how to mitigate or address them ahead of time, such as:
Executive disengagement or lack of support – If mom-to-be has relationships that drive executive support, she should start making introductions or including her back-up in discussions with stakeholders to keep those relationships alive.
Cost management – do any of her costs have the potential to exceed the budget? Get her input on how best to control costs.
Vendor relationships or conflict – Make sure that the transition process includes introductions to vendors and that your outgoing resource gives her backup a clear understanding of the working relationship with the client.
As the mom-to-be prepares for departure, she should be especially aware of these risks and make you aware of them as early as possible.
Hire or appoint a backup person
While you may not know everything you can expect during the leave period, one thing you know for sure is that you can't just pause the work until your team member returns. Choosing someone to fill in for that person is probably the most important choice you will make. Consider the demand that will fall on this person; can you afford to hand additional responsibilities over to an existing member of the team, or is the demand great enough to justify a temporary resource? Looking into your resource utilzation can be a good way to base this choice on data, rather than relying purely on intuition.
Whichever way you decide to go, make the decision as early as possible to allow the person time to get acclimated to the project and the team, and to work through transition with their predecessor before she goes on leave.
Looking into your resource utilzation can be a good way to base this choice on data, rather than relying purely on intuition. Whichever way you decide to go, make the decision as early as possible to allow the person time to get acclimated to the project and the team, and to work through transition with their predecessor before she goes on leave.
Create a project handoff plan
A handoff plan is a structured set of notes that prepares and informs the project team and new resources of everything a team member is working on. It's a courtesy for any team dealing with changing hands mid-stream. Resource Guru even has a project handover template that helps you consider all of the info that needs to be handed off. Once the plan is created, review it against the overall project plan to make sure you know what to expect and ensure nothing will interfere with the team's progress.
Prepare a return transition plan
When you are approaching the end of the maternity leave you will need to once again manage the handoff of responsibilities back to your returning team member. The return transition plan should include the same components as the handoff plan, with any new developments or upcoming events that need to be handled after the transition.
Keep her in the loop
If your team member is planning to return after parental leave, it will be really important to make sure that there is ramp-up time built into her schedule. Use your resource management tools to account for this as you would every other task. Make sure she is included on all team emails, added to any distro lists that your project is associated with, and don't hesitate to email her directly with updates on her own areas of concern.
Choose the right tool to for leave management
With so many things already happening during the project lifecycle you need a tool that can manage changing resource availability and tasks, while also taking time off in to account. Resource Guru offers everything you need to help you see the big picture – who's busy and who is available – so you can keep up with what is happening with all of your resources, maintain communication and make adjustments along the way.
Our annual plan gets you two months free and our free trial doesn't even require a credit card. Get started with Resource Guru today!