I'm sure you've seen your fair share of "today's office" pics across social. Typically it's a "for the gram" type photo. Perhaps it's working from a hammock, the beach, a camper van, or even something more "mundane" like a rooftop terrace.
Both work locations and home office setups have turned into somewhat of a flex since the rise in remote work, as more and more people are discovering the freedom and flexibility of working not just from home – but from anywhere.
Where, when, and how we do our best work is extremely subjective, but is a "workation" a productivity killer or a performance enhancer?
Let's dive in. But first, what exactly is a workation?
What's a workation?
Workation simply means working full-time while staying in a holiday location. Some might define it as combining work and vacation.
To the best of my knowledge, the word "workation" was first used in 2013 by Vanessa Edwards, as she and her husband embarked on a new career adventure.
A few years later, in 2016, Brian David Crane, shared that "I had planned a vacation. What I really needed and wanted was a 'workation' –  a trip designed not just for exploring international destinations, but also for productivity and personal and professional growth."
Today, companies like Remote Year have turned the concept of a workation into a business and there are plenty of opportunities to grab your fair share of the growing nomad market. I mean, is this it? Has nomading gone mainstream?
Like most things, workations come with pros and cons. Because it's not all beaches and good brews, this type of lifestyle (even if for a short period of time) requires a higher level of self-discipline and time management to stay productive.
The pros and cons of a workation
Workations can mean a reset, contribute to increased creativity, and even be straight-up life-changing. But workations aren't for everyone. Because just like "normal" work life, we all have different needs to be productive, and when working far away from home, it can be more difficult to meet the criteria to be successful.
The importance of comfort
Familiar with Maslow's Hierarchy of Needs? Similar to that, Dr. Jacqueline Vischer, a professor in the Department of Environmental Design at the University of Montreal, created a model for work environments. Just like Maslow's famous pyramid, it ranks comfort based on physical, functional, and psychological criteria being met.
An ergonomic chair, a solid desk, or another work surface, and acceptable noise levels are all key to comfort and thereby productivity.  In a 2015 Leesman survey about effective workspaces, nearly 136,000 respondents concluded that the top three features are all directly related to physical comfort: desk, chair, and temperature control.
So while a beach in Thailand sounds great in theory, perhaps it's not ideal as an office.
Finding your focus
Push notifications, DMs, unannounced Slack huddles – you name it, our days are filled with distractions and interruptions. According to studies, we're already losing 86 minutes a day to distractions, but a new environment might make matters worse.
It's in human nature to be curious, and we might find ourselves struggling to focus in an environment where things are new and exciting. But on the flip side, it might be a source of inspiration and motivation. A new environment is exactly what can get the creative juices flowing. It's a matter of how you can maximize your productivity and creativity based on your location.
It also depends on the work you're doing. Content writer? Then you're lucky enough to be able to do a lot of your work offline if you should choose. Engineer? Then you'll need a steady (and secure) internet connection and probably enough space for a few screens. The ideal setup looks different for everyone, but it also varies massively depending on your job.
Robert Epstein, a senior research psychologist at the American Institute for Behavioral Research says that a new environment "gets you thinking thoughts and combinations that you've never experienced before. It's those interconnections among different ideas. That's where new ideas come from. And your environment helps to create those interconnections. And the good news is, to some extent, we all can control our surroundings."
If new environments equal new ideas, isn't that a win? Oh, absolutely. But what about time zones?
Time zones and work-life balance
As recently remote employees make the most of their newfound freedom, they might also find themselves having to adjust to time zone requirements and other external factors affecting their work-life balance. 
A few years back, I freelanced for a marketing agency based in Gothenburg, Sweden, and at the time I was mostly in the US. During a six-week stint in Los Angeles (10 hours behind Sweden), I'd have client meetings at 5 am, if I was lucky – 6 am. 🥲
This could only be described as far from ideal, especially for a self-identifying nocturnalist. It did however come with some benefits, once the meetings were out of the way, I could enjoy a morning hike in Griffith Park, a long breakfast, and an afternoon completely at my own preferred pace – free from distracting DMs. But would I do it again? Absolutely not. I wouldn't wish 5 am client meetings on my worst enemy.
When you're dealing with "extreme" time zone differences, time management, scheduling, and workload all have a bigger impact on your work-life balance. But it also depends on how remote-friendly your company culture is and whether you're working in-house or are client-facing. The latter often requires greater flexibility.
Remote company culture
A lot of companies have made the switch to remote or hybrid cultures, while others (like Resource Guru) have been remote-first since day one. 
If your company has gone remote recently, the timing of a workation might not be the best. Make sure collaboration and communication are where they need to be before making any grand plans. You, your manager, and your team should all feel comfortable with the new setup, and sometimes that might take a while. Press pause on your plans until the company is confident in its new remote shoes.
Remote project management 
Project management is challenging as is, but when you throw remote factors into the mix such as multiple resources across multiple time zones, even the most experienced Project Manager might break a sweat.
As a Project Manager, you want to make sure that you can effectively monitor availability, utilization rates, and capacity no matter where your team members are located. But it's not all about productivity. It's also important to feel connected to your team and make sure they're happy.

6 key things to think about when you're going on your first workation
Jetting off into the sunset is tempting, but if you're going on your first workation, whether alone or as a team, there are a few things you can do to set yourself up for a successful stay.
1. Find a suitable workation location
Looking at that bucket list of yours? Some destinations might seem more exciting than others, especially when you're driven by newfound freedom and flexibility. But not all destinations and locations are going to meet productivity standards. Here's what to think about:
Visas and vaccinations – There's nothing to bring you back down from a high like visas and vaccinations. Goes without saying, but you want to make sure your passport is good to go and you're all jabbed up if you're heading somewhere more exotic.

Type of accommodation – Sharing with others is great for the bank account, but perhaps not so great for productivity (unless they're working, too).

The location of the accommodation – What's nearby? You might want to avoid schools and kindergartens because of the potential noise. It's also a good idea to use Google Earth to check for any construction going on.
Lastly, a plan B is always a good idea. Don't pick a location in the middle of nowhere. If your internet connection drops or something happens, you'll want to have a backup place in mind. Whether it's a coworking space or a café, you need somewhere you can go to get your work done.
2. Check the workation Wi-Fi connection
Wi-fi coverage sure has come a long way, but every destination isn't going to be workation friendly. We all know how frustrating a bad connection in the comfort of our own homes can be, let alone somewhere where we won't have as much power over it. If you need to do video calls (as most of us do), speed is particularly important.
Whether you're renting an Airbnb or doing a long-term stay at a hotel, ask them to do a speed check ahead of booking and share the results. Some Airbnb hosts in popular workation destinations have even started to include the upload/download speed in their listings.
3. Plan your workation schedule
While making sure your schedule allows you to do your best work and deliver projects on time is a part of every job, it becomes even more important when you're on a workation.
Make sure that you don't end up with an overwhelming schedule, it'll ruin the whole point of the workation in the first place. Block off time in your calendar or project scheduling tool to help manage both workload and expectations. Even better, go over capacity planning for the duration of your workation before taking off.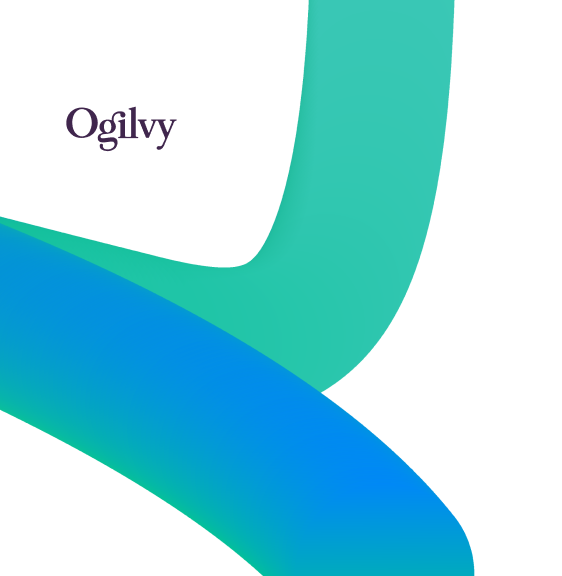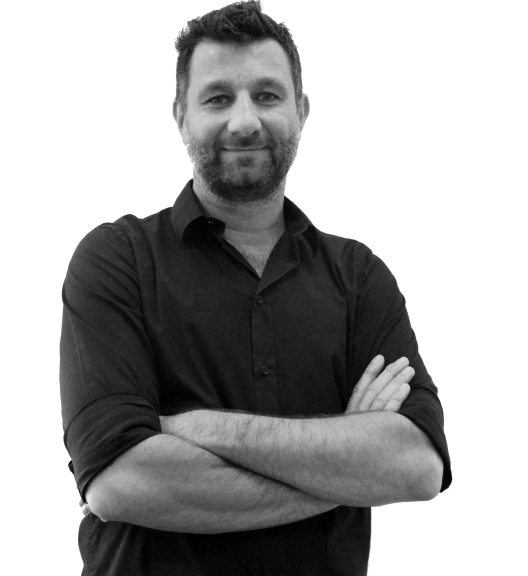 "With the Guru software we get better insights into our daily planning. Great tool & easy to use."



Try It Free
4. Set expectations from day one
Work is all about setting and managing expectations. If you're fully remote, even more so. If you're in a different time zone make sure you communicate and make arrangements before you leave about:
The duration of your workation

Your working hours (and overlap with others)

The time difference and how to manage it, e.g meetings that need to be rescheduled, internal and/or client-side to cater to a new timezone
5. Choose the right tools
Remote work is all about keeping in touch with your team and staying on top of your tasks. Without the right tools, it's impossible to do so. Make sure your team and project scheduling tool is up for the challenge.
Ask this:

6. Do a test run
Freedom is alluring. But stop yourself from booking two months in Thailand and settle for two weeks instead. I sure wish I would have done this before a nightmare-ish month in Lima, Peru, back in 2018.
Construction right outside my apartment. Construction in the building (as in LOUD drilling in the apartment next door), a permeating smell of dampness in the bedroom although the building was a only few years old. Even though I got a nice co-working space pretty much immediately, I was counting down the days to departure.
The moral of the story is this: test runs are essential to assessing location fit. Ask yourself this:
Am I happy here?

Am I comfortable here?

Do I feel safe here?

Can I be productive here?
Control over your workation conditions 
The truth is not every destination is going to be set up for enjoyable and productive work, no matter how disciplined you are. How productive can you really be in a hammock next to the beach bar? It's all about creating the right conditions for productivity.
Studies carried out over the past 30 years have (unsurprisingly) shown that when you're in control of your own conditions, productivity increases between 2.7% and 8.6%. So smart employers will understand that working where, when, and how you like is how you end up with happier and more productive employees.
The key here is to plan ahead, do a test run before committing to a longer workation, and always set expectations and communicate with your team to make sure your plans don't affect the success of the projects you're working on.
The verdict? Workation done right – definite performance enhancer.