Most teams have the raw materials to be great, but many aren't fulfilling their full potential.
It's the PM/Scrum master's dream: a high functioning, self-organizing, motivated, and fulfilled team combined with an engaged, available, and decisive product owner (aka "client").
This magic combination doesn't come about by itself—it takes hard work, clear communication, and setting firm foundations.
Do your team and product owner know what's expected of them, what their contribution is, and if they are accountable? If so, the following traits should be recognizable and clearly visible to those both within and outside the team.
Non-negotiable traits of great teams
Everyone is working toward the same goal
The team trusts one another
The team commits to decisions and plans of actions
The team holds one another accountable
The team focuses on their collective achievements
Help your team become extraordinary—develop these essential characteristics using the following activities.
It's important that, like any other team member, clients are aware of their roles and responsibilities. At White October, product owners are told up front that they'll need to dedicate a minimum of one day a week to this role—we even put it in the contract.
Our product owners own the backlog and the vision for their product. They are responsible for writing, reviewing, and signing off acceptance criteria and stories against their "definition of done" at the end of sprints. The team can't function without them.
Ideally, the client would come in and work on-site with the team, but in most cases that isn't practical so instead we ask clients if it's possible to send the team to work with them. This will help build mutual trust and reinforce the team ethos among the client's colleagues.
While on-site, take the opportunity to learn about the client's work culture, business domain, and work structure; this will hold the team in good stead for the project ahead.
Create connections that transcend tasks
Seek ways for your team to share experiences with your clients that will live beyond the project. One of our product owners even taught a developer working on his coaching app to box. He said "you've taught me so much, I want to share something I know with you."
Encourage clients to participate in traditionally internal events. Invite them to meetups, conferences, after-work drinks, summer parties, and Christmas get-togethers so they can celebrate in your success.
At White October, we run a monthly lunchtime learning session where employees give short talks to the rest of the company. In the last couple of months, we've encouraged product owners to also take part in order to raise company-wide awareness of their project.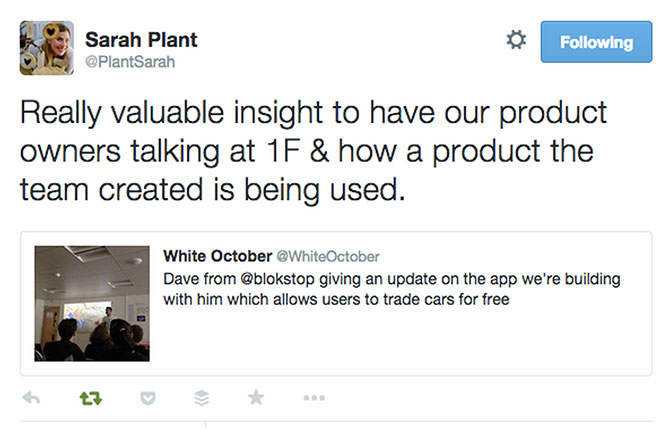 Consolidate communication channels
Consolidate your internal and external project communication channels into one. Opening up these conversations helps reinforce—to both client and project teams—that we're one team, all working together toward the same goals.
One of our clients recently explained the impact of moving to a single Slack channel:
"We're solving problems moment to moment rather than week to week."
Teach your client how to be a great product owner
We include our clients on all meetings and retrospectives; we actively encourage them to participate in as many as possible. In fact, the majority of our clients attend a daily scrum call via Google Hangout for 5-10 minutes in the morning.
Before starting the first sprint of the project, get some time with your new client to explain your process and what a good product owner looks like and does.
We can't expect our clients to know about this, so it's important to share our knowledge and experience.
Our product training covers:
Scrum: What and why
Scrum: Team roles
Scrum: How it works
Their responsibilities as product owner
Their role in practice
I've personally found the training to act as a good handover point between the account manager and the project manager when the project transitions from discovery into the main project phase. You can reinforce that, from this point on, you will now become the main point of contact.
The training often raises questions which otherwise may not have been tackled until weeks into the project.
These issues, if not dealt with at the start, may have derailed or distracted the project or team if left uncovered. This really does provide a great mechanism for answering the awkward, difficult, and gnarly questions before it's too late!
I often don't have all the answers, but I make sure to take good notes and then get back to the client promptly when I do have the information they need.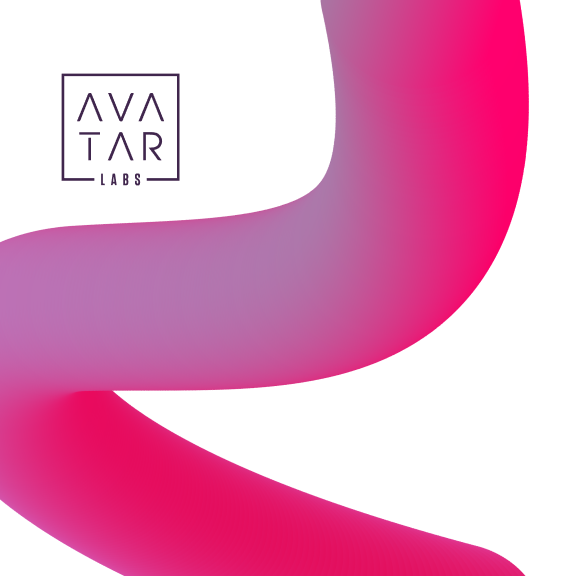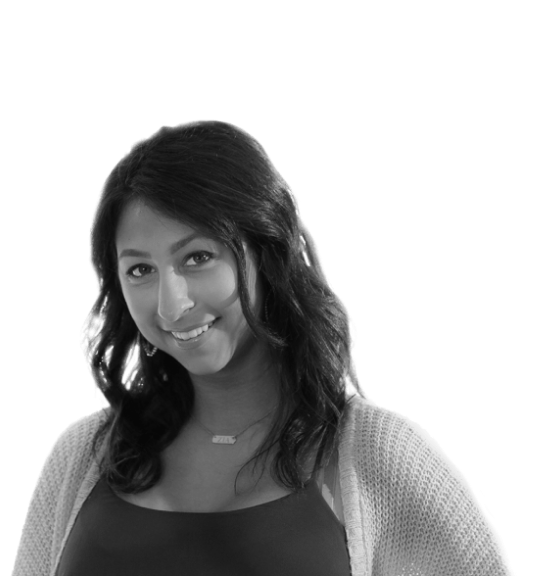 "Resource Guru has significantly improved our visibility, boosting project ownership and forecasting ability."



Try It Free
Coach your team on what constitutes a good team member
You can play a very influential role in the development of your team. There are no shortcuts, but you can help them reach their full potential and orient them toward efficiency.
Make it a point to:
Communicate purpose and goals
Ensure each team member is clear of their role, the tasks assigned to them, and how they contribute to the overall project success
Regularly review team development.
Source: A Process to Build High-Performance Teams
Highly productive teams and team members have a competitive advantage. They're an asset to the company because they consistently deliver according to clearly defined business results—but the benefits don't stop there.
High performing team members tend to be happier—and often find it easier to share their duties; they therefore tend to feel less stressed in the workplace.
Frameworks encourage motivation and purpose
As PM, it's your role to define the "what" and "why," but it's important to let individuals define the "how."
The team should be aware of the parameters they're working toward (e.g. the client's budget or timescale), after which they're best placed to define how they go about delivering value to the client. Give your team structure, then let them have freedom within that structure.
At a recent conference I attended, Meri Williams introduced me to the Motivation Formula: autonomy, mastery, purpose.
The theory derives from Daniel Pink's book Drive. These three ingredients are thought to be behind all great work.
So how do you know if your team is cooking up a storm?
Meri says that as a PM you should ask yourself the following questions to "sense check" that you're giving your team members the best chance of success. If you answer "no" to any of these, don't despair—some of the activities outlined will help.
As a PM, ask yourself:
Does my team know WHY we are doing this? (Purpose)
Does my team get a say in the WHAT—in doing the right thing? (Autonomy)
Does my team get opportunities to do the thing right? And to get better at the HOW? (Mastery)
Do we do a good job of making all our different people feel included and like the BELONG HERE? (Inclusion)
Source: Meri Williams, ChromeRose
Use activities to help your team understand the WHY
Project principles help team members understand what the product owner values and help build the foundations for the project. Using this format may help establish principles such as "We value x over x" or "x not x," and so on.
Aim for:
Fun not formal
Clear over complex.
Having these principles on the wall may help when sprint planning with your client. They may prompt you to capture non-functional requirements or new acceptance criteria that you may have previously missed.
Principles should be closely aligned with the project's objectives and goals, as well as something that the client holds to be true. You'll find in early meetings that key words are often mentioned.
For example, in a recent project the client said we need to support internationalization from the start. When we wrote our principles, we therefore included one saying "Global over local" to reflect that. They also wanted the project to be mobile first, so we had a project principle "Devices over desktop."
When the team has to make a decision or doesn't know which way to go, sometimes the principles are enough to make that decision, or at the very least, help form an argument for or against doing something.
Here are a few questions you could ask to prompt conversation to start gathering your principles:
What would this project look like if it was a success?
What are the ambitions of the project?
What problem is it trying to solve?
What is the longevity of the project?
Set expectations of roles and responsibilities
Team charters or working agreements are essentially a set of ground rules that team members agree upon. Make this a fun exercise—go out of the office if you can, and maybe even have a drink.
Step 1: Brainstorm a team name and create a logo.
Step 2: Brainstorm things everyone wants to be known for and believe in.
Get the team to vote on their favorites and boldly state them publicly on their working agreement. It's important that this doesn't gather dust and is referred to independently of the project. Learn more about working agreements in this post about driving success on projects.
Here's one that came out of a recent session where I work:
Create a conducive work environment
Sometimes people don't know how to act because they've never been told. I've used retrospectives before to help teams tackle issues surrounding a lack of accountability within the group.
Be sensitive and don't single out individuals—and perhaps get a colleague to run it so that you can contribute, too.
Have the facilitator ask team members to identify positive traits in how they work—which (if others attained those traits, too) would benefit the rest of the team. Then, identify detrimental or obstructive traits they're aware of that would improve the functioning and well-being of the team, if tackled and resolved.
Next to the undesirable behaviors, decide how to:
Encourage team members to adopt the desirable behaviors, and
Discourage team members from adopting undesirable behaviors.
This will give the team a standard to hold themselves up to. If nothing else, it brings forth an awareness of individuals' gripes and a chance to express and acknowledge traits they admire in each other and would like to display themselves.
Empathy maps are also a great activity that helps members understand one another's pain points and how they can better support the group.
Conclusion
As a project manager, you can create space for your team to be the best they can be.
Sam Barnes has previously acknowledged the parallels between psychology and project management. Replace the word "psychology" with the words "project management" in this sentence to see what it reveals:
"Psychology is a science-based profession and is the study of people; how they think, how they act, react and interact. It's concerned with all aspects of behaviour and the thoughts, feelings and motivation underlying them."
Your job is so much more than just managing the project; you can have a really influential impact on your colleagues' job satisfaction. Don't let that opportunity or purpose pass you by.
The most important thing to remember is that team development is not a one-off activity—it's a continual process. You'll need collaboration and a willing team to succeed, but teams like that aren't going to exist until you start building them!
Further reading
The Gamestorming Playbook features good brainstorming activities you can run with your clients.
Drive by Daniel Pink
Empathy map template courtesy of David Bland
Stealing PM Lessons from Artificial Intelligence DPM:UK presentation by Meri Williams