In the chaos of a busy working week, focus can be elusive. We've completely redesigned our Dashboard to give everyone a space where they can shut out the noise and turn their attention to the most important action items in their day.
Let's take a look at what's changed.
Slick, stylish, and irresistibly scrollable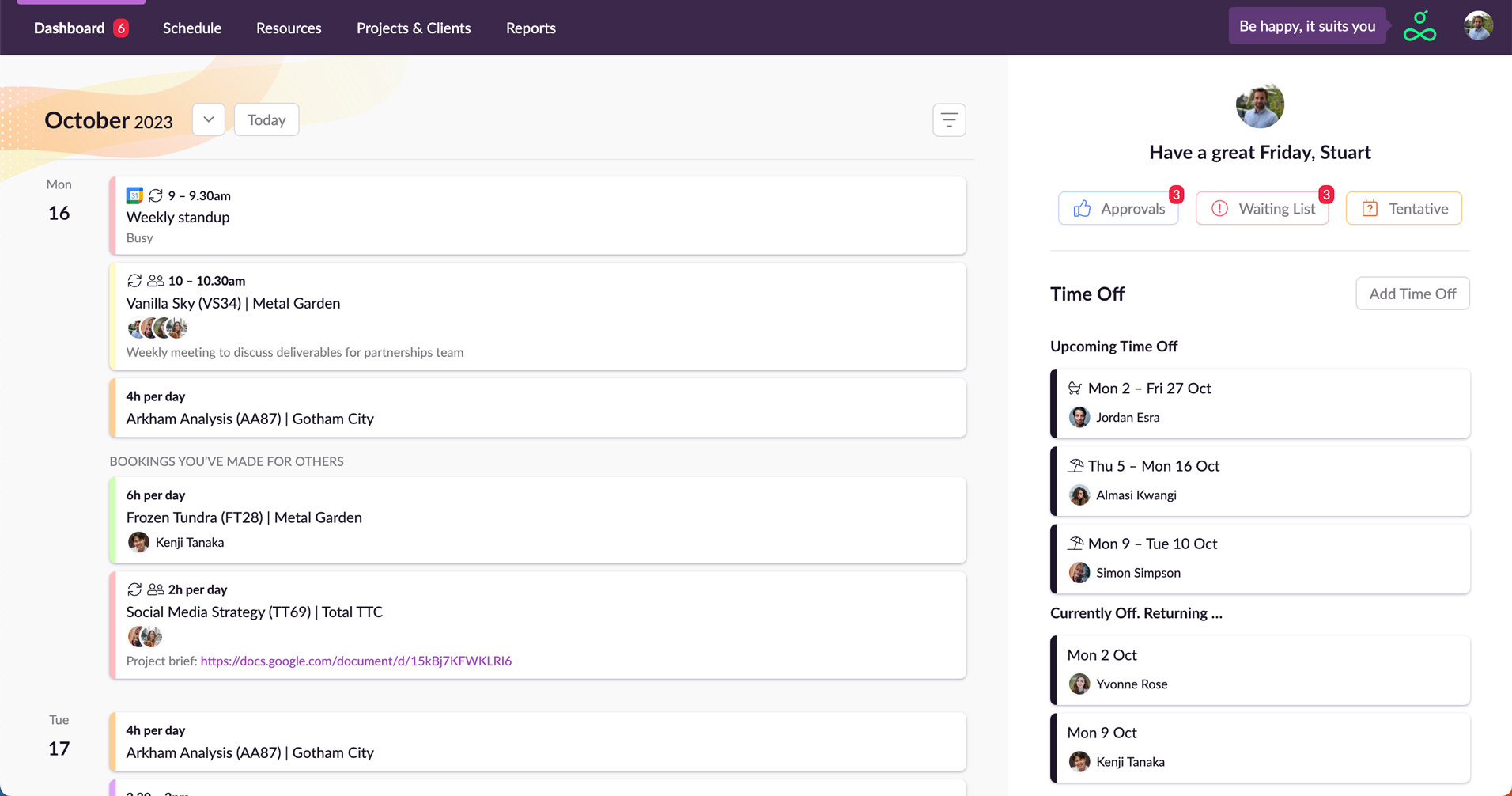 Let's start with the obvious – our new Dashboard has an entirely new look and feel.
It's been redesigned and recentered around an irresistibly scrollable schedule, which makes it easy (maybe even enjoyable) to see your personalized agenda for the days, weeks, and months ahead.
Color-coded bookings and subtle animations bring your schedule to life while making it clear which projects you've been allocated to.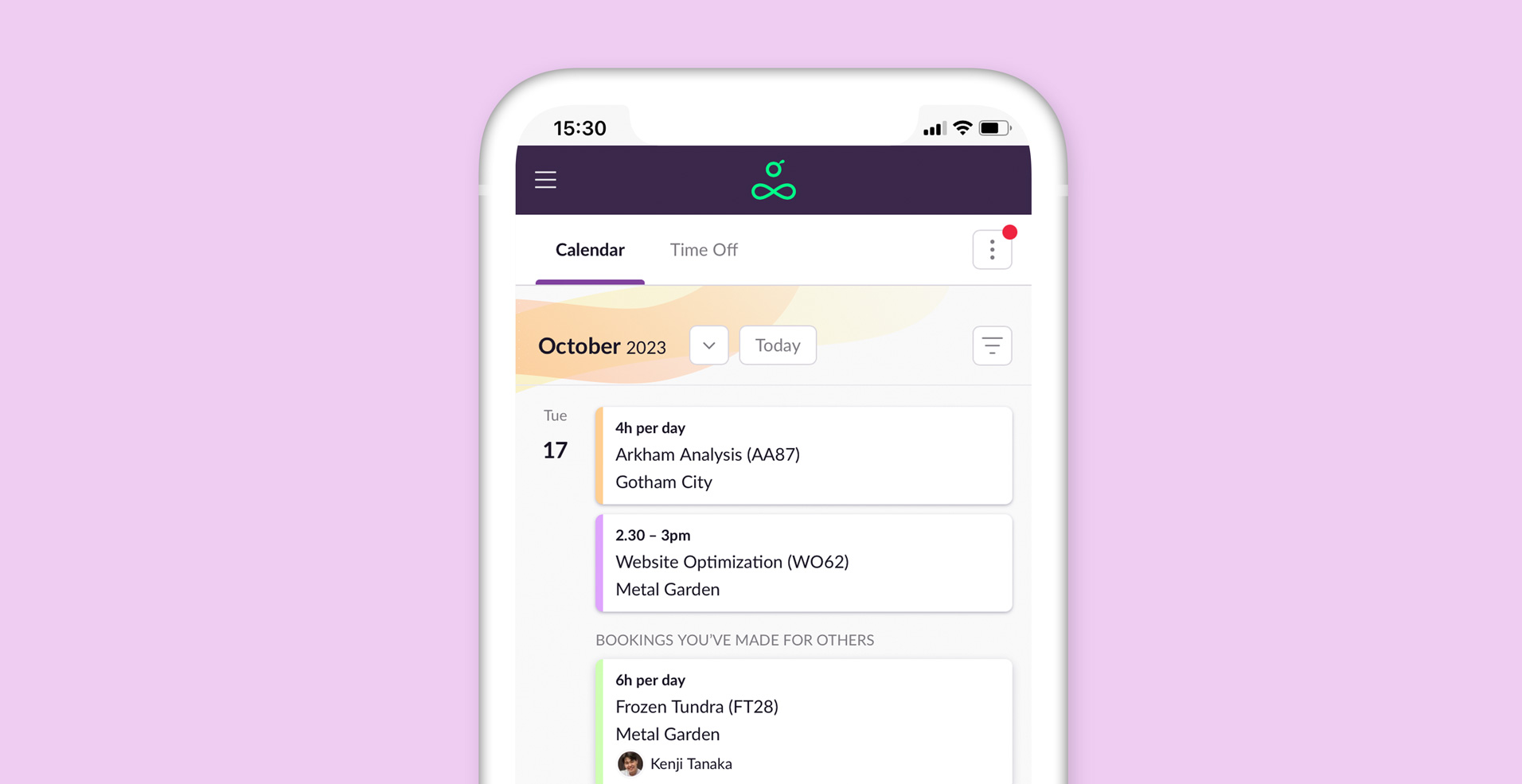 It's all been built with on-the-move working in mind too. Pull it up on your phone on your next commute or coffee walk and you'll know exactly what's coming up in your day.
A clear overview of your day and team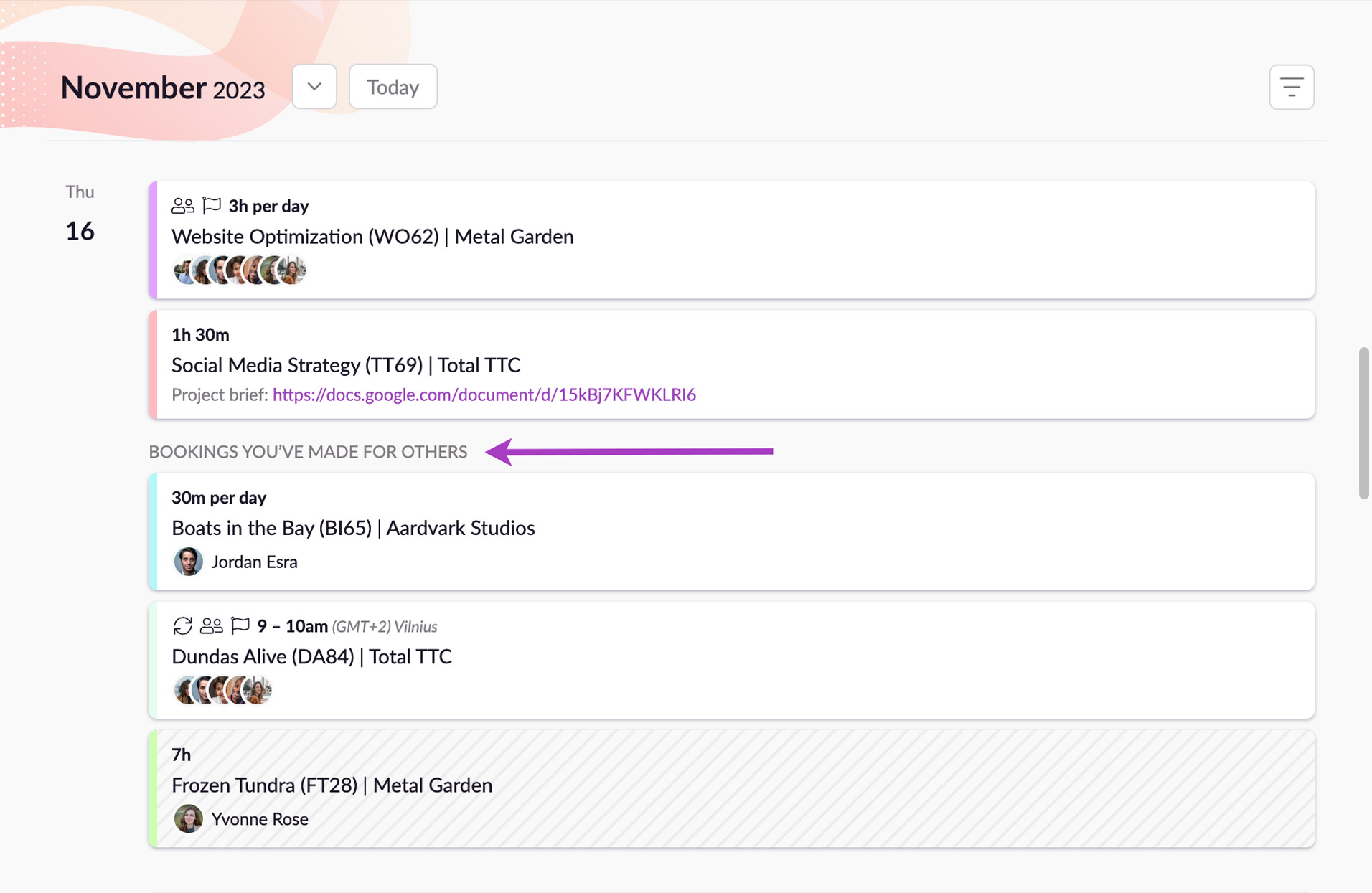 It's not just easy on the eye though. We've restructured how bookings appear on the Dashboard so you can access the everyday information that matters most to you.
All team members can see any bookings they've been added to, while those responsible for assigning work will see bookings they've made for others too. We've also made Waiting List bookings more visible so you can see them in context, alongside other bookings occurring on the same day.
If you want to streamline what you see, you can filter out your own bookings, bookings you've made for others, or Waiting List items, at any time.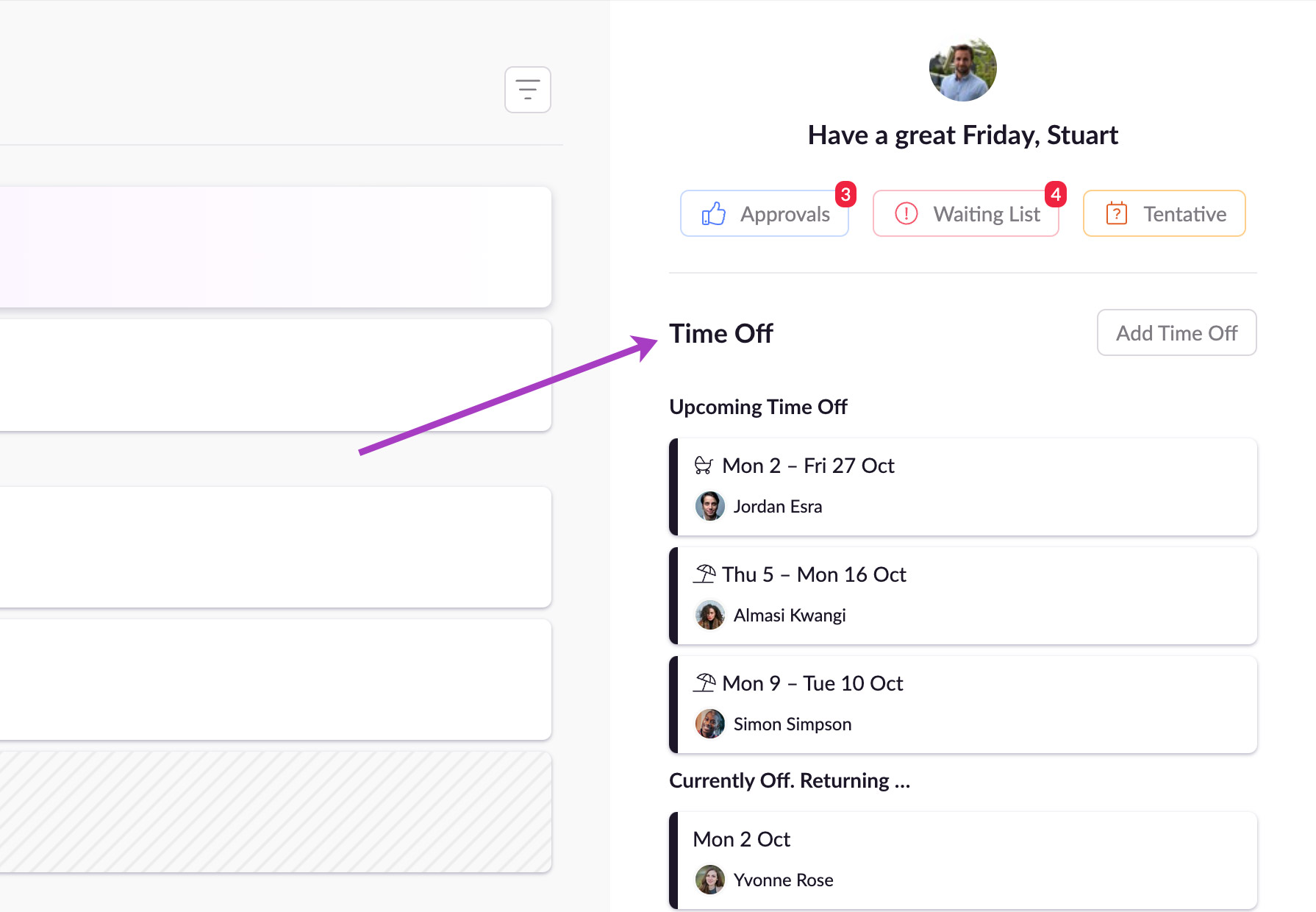 Another new addition to the Dashboard is your team's time off. Vacation and other types of leave are listed clearly and chronologically, so it's easy to see who's unavailable now and in the near future, and you can plan around those absences.
All of this information is available elsewhere in Resource Guru, but nowhere else is it so focused on the most immediately relevant information for you.
With all distractions put aside, you can get a clear overview of your day and put productivity first.
An action center for resolving scheduling issues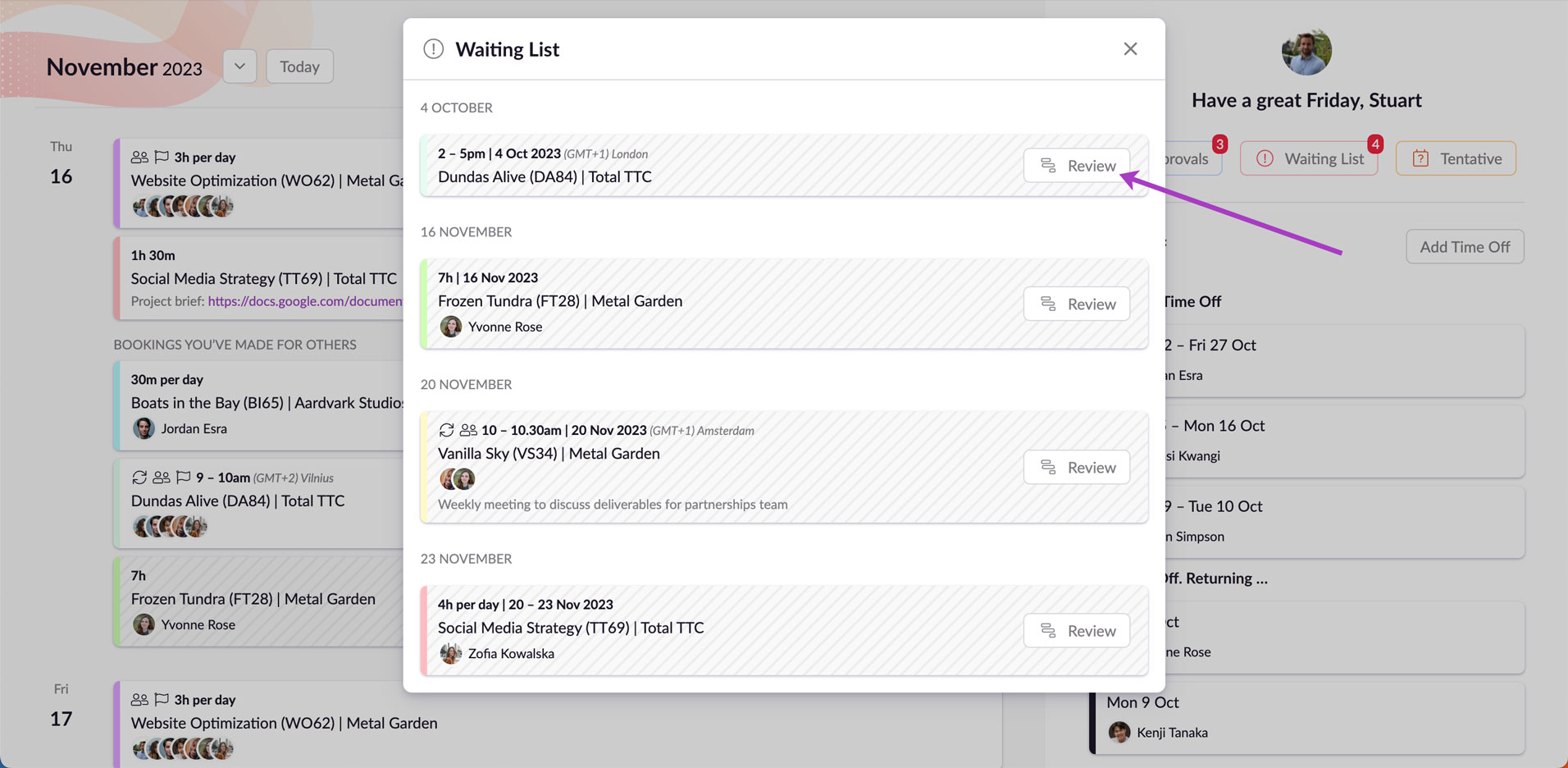 Managing team schedules can be complex, but the new Dashboard is designed to bring attention to where it's needed most.
Numbered badges indicate where action is required on Waiting List bookings and pending booking approvals, while you also have easy access to a list of tentative bookings.
Anyone responsible for creating or approving bookings can review and resolve each scheduling issue in just a few clicks.
Dig deeper into projects and people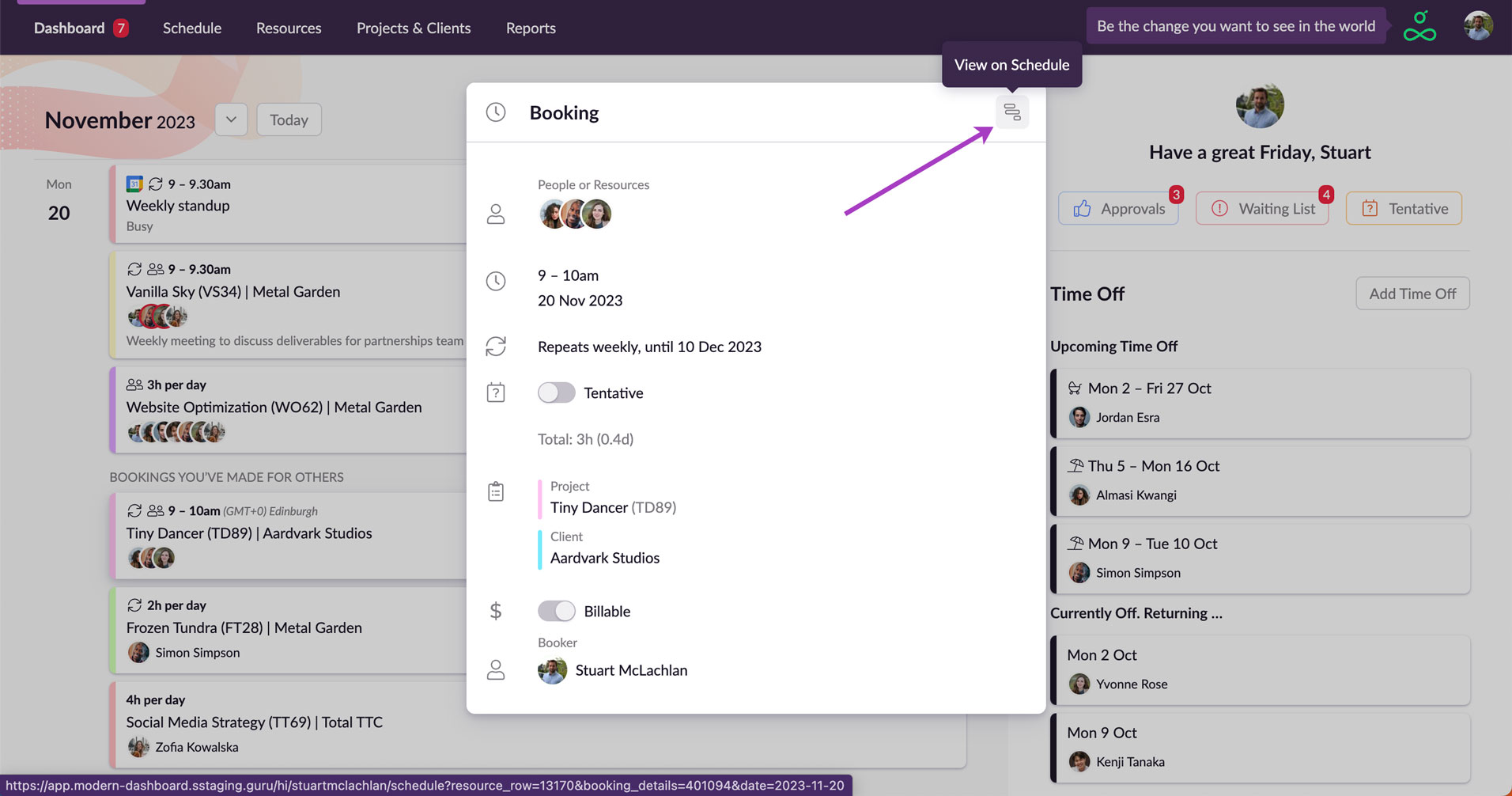 Behind its clean, clear interface, our revitalized Dashboard offers in-depth information, wherever you need it.
Any booking or time off event can be opened up to see the details of who booked it, which project it's assigned to, and more. One more click on "View in Schedule" will take you directly to the same event in the Schedule, where it can be edited or rescheduled with minimum fuss.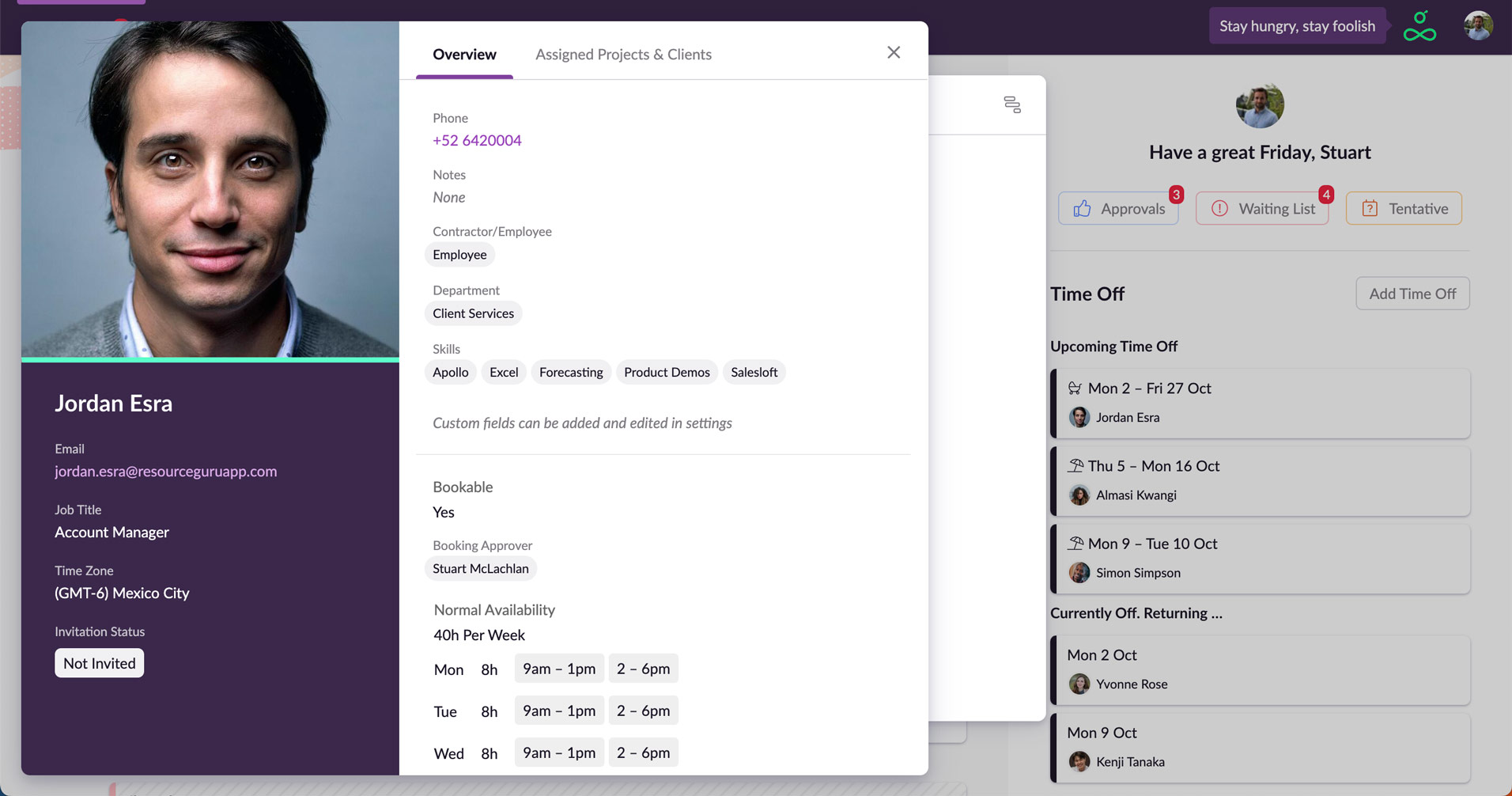 Back in the Dashboard (and depending on your permissions settings), you can click your way deeper into project and client information, or the profiles of the people and resources assigned to the work.
With all this information to hand, you can make informed choices about what you and others are working on at any time.
The new best way to start your day
Our new Dashboard is designed to be your go-to hub for managing your personal schedule and seeing what's happening across your team.
We've invested time and effort into making it a joy to use, but more importantly, we've rebuilt it to make it more focused on the information you need to keep you and your team on track every day.
There's a lot to discover about the new Dashboard so if you're curious, head on over to our Help Center to learn more. Got any questions or feedback? Get in touch at happytohelp@resourceguruapp.com.