We've always been a remote team here at Resource Guru, so we know the importance of seamless collaboration. Integrating with the tools we rely on is key to working efficiently and productively. 
In 2017 we launched our Zapier app. If you've never heard of Zapier, it's a tool which lets you connect Resource Guru with more than 2,000 other tools without the need for any programming skills. There are a whole host of template zaps available and we've written a few blog posts on how you can use Zapier to do things like import your projects from a spreadsheet, or send absence notifications to Slack. 
But since more and more of you are working remotely, we've received a lot of requests for information on connecting Resource Guru with Microsoft Teams. So here it is: your very own walkthrough on how to integrate these two important tools to make your life (and that of your team) even easier!
Step 1: Create a free Zapier account, or login if you already have one. 
Step 2: Click Make a Zap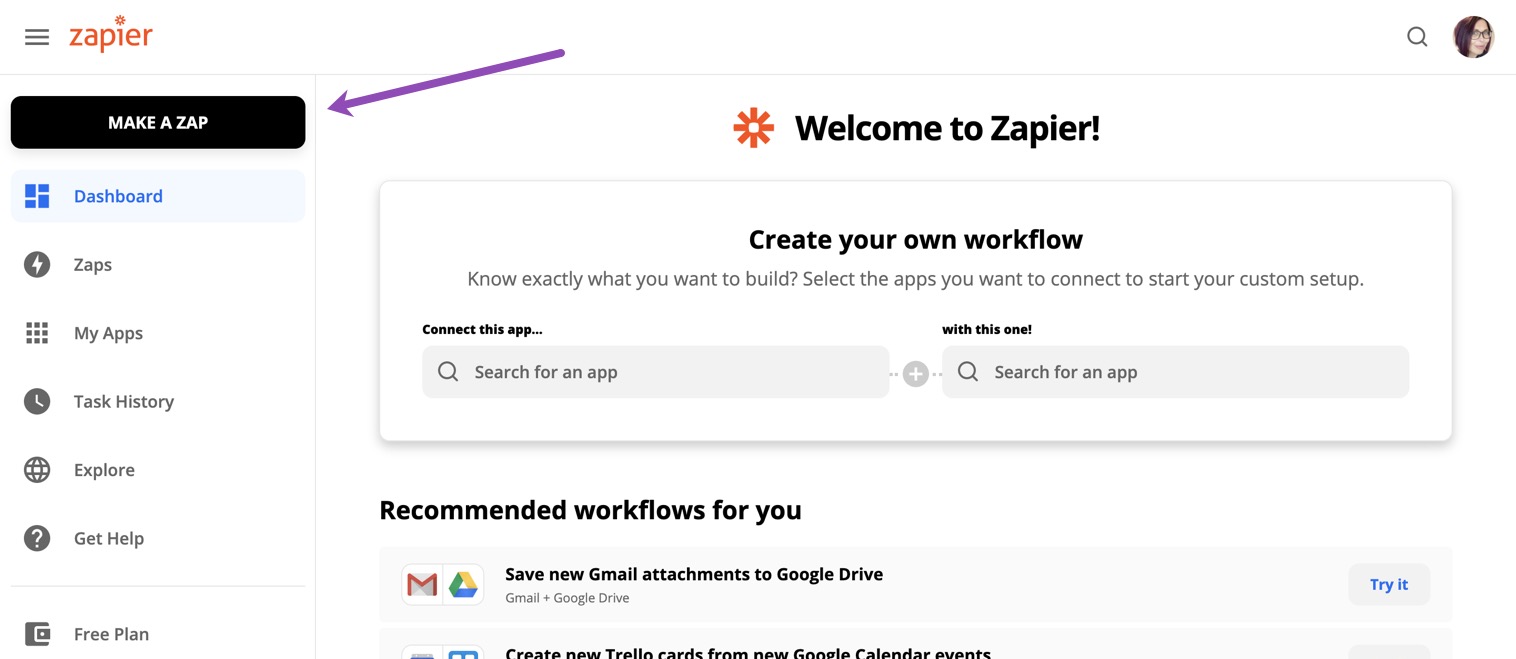 Step 3: Choose your apps and events. It's up to you which triggers and actions you want to implement, but for the purposes of this walkthrough I'd like to send a message to a Teams Channel every time a new booking is created in Resource Guru.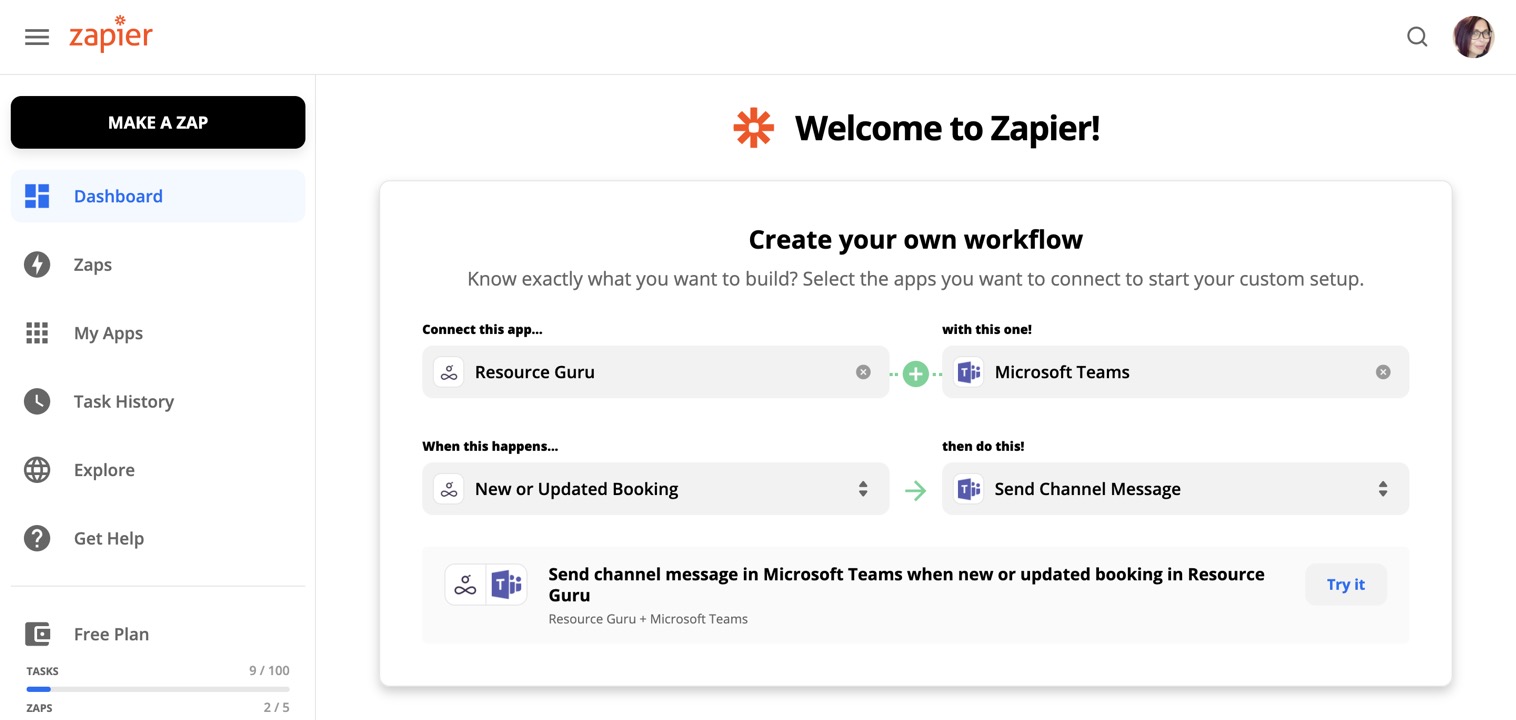 When prompted, choose your account and customize the trigger (in this case, whether we want the zap to trigger with a new booking, an updated booking, or both):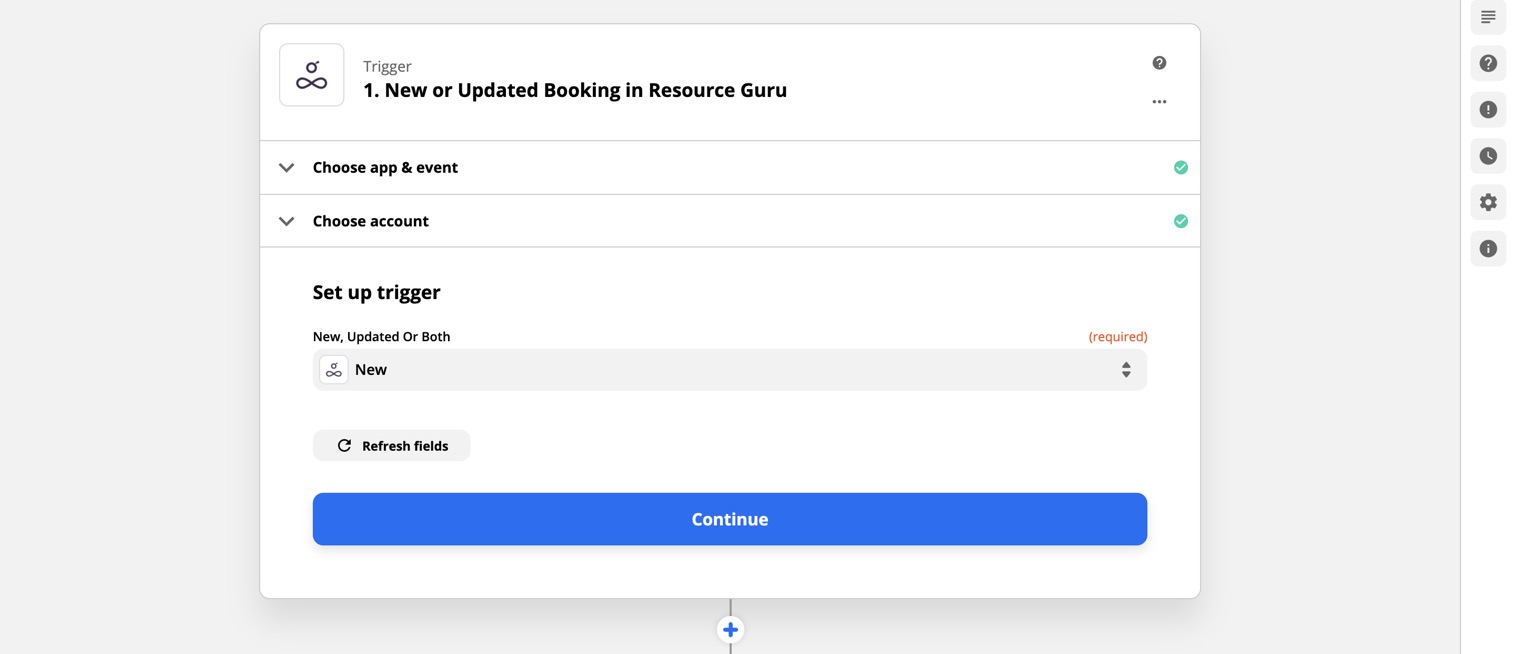 Then click the Test trigger button to make sure everything is working as it should.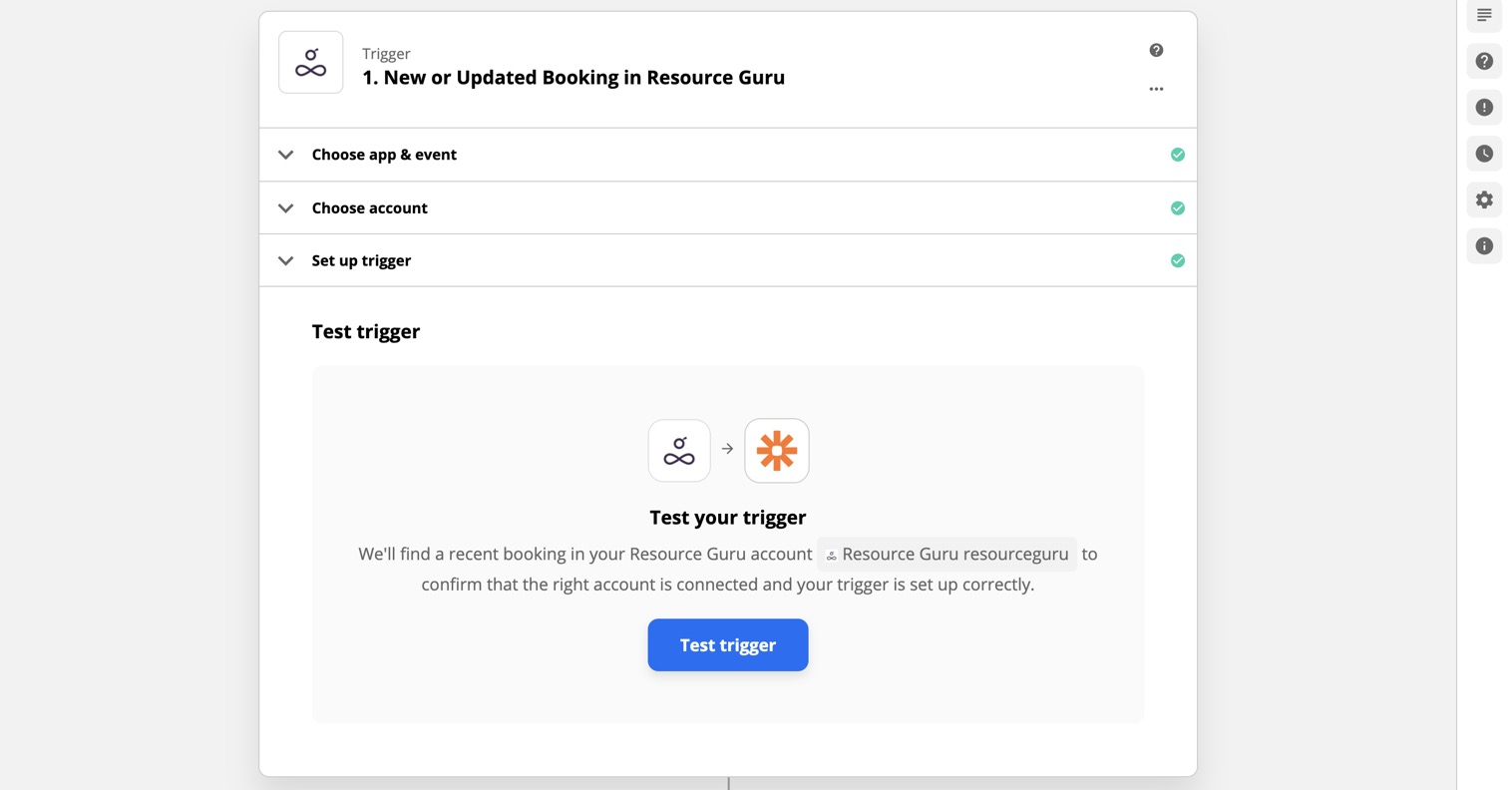 Once the trigger test is successful, you can move on to set up the action.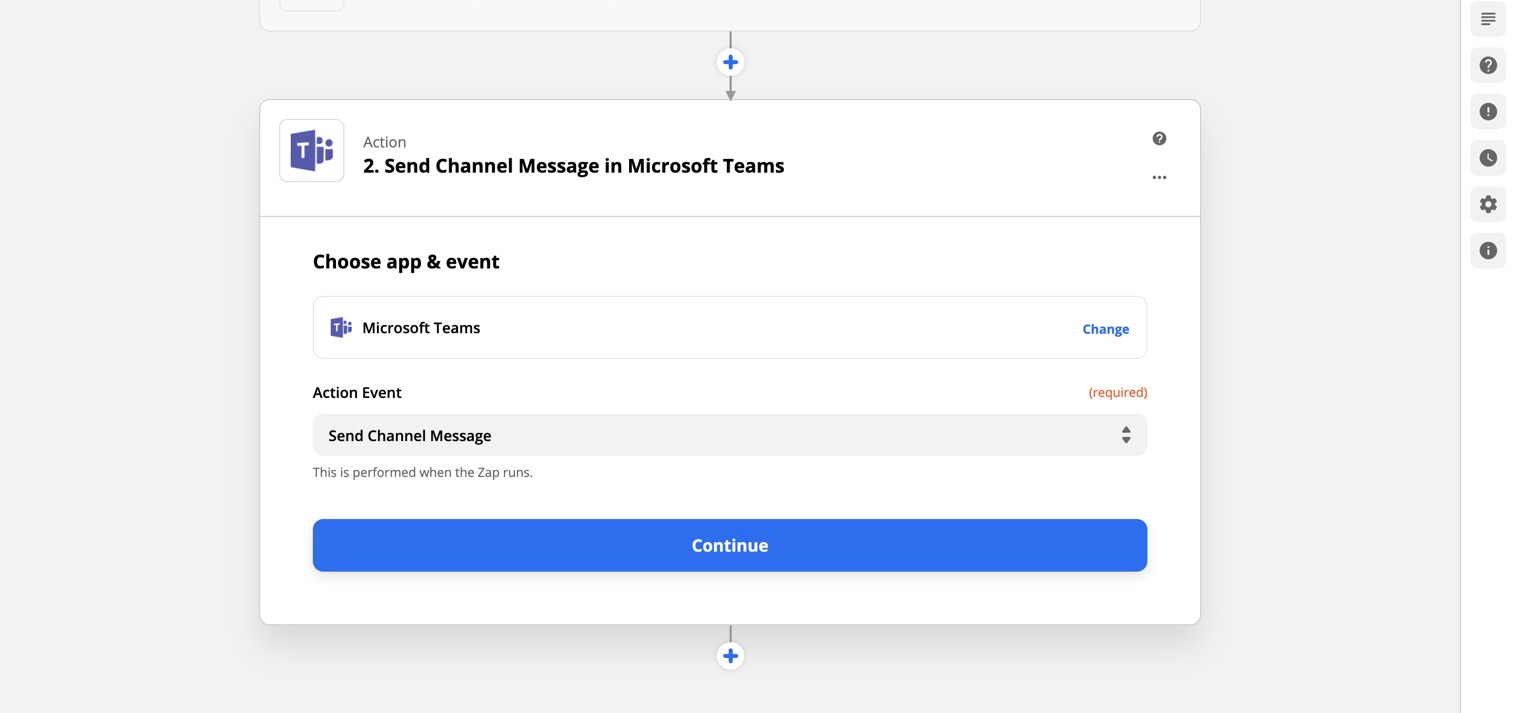 Follow the same process to choose your account and customize the action. I'm going to be sending a message to my Customer Success team's General channel in Microsoft Teams, as shown here: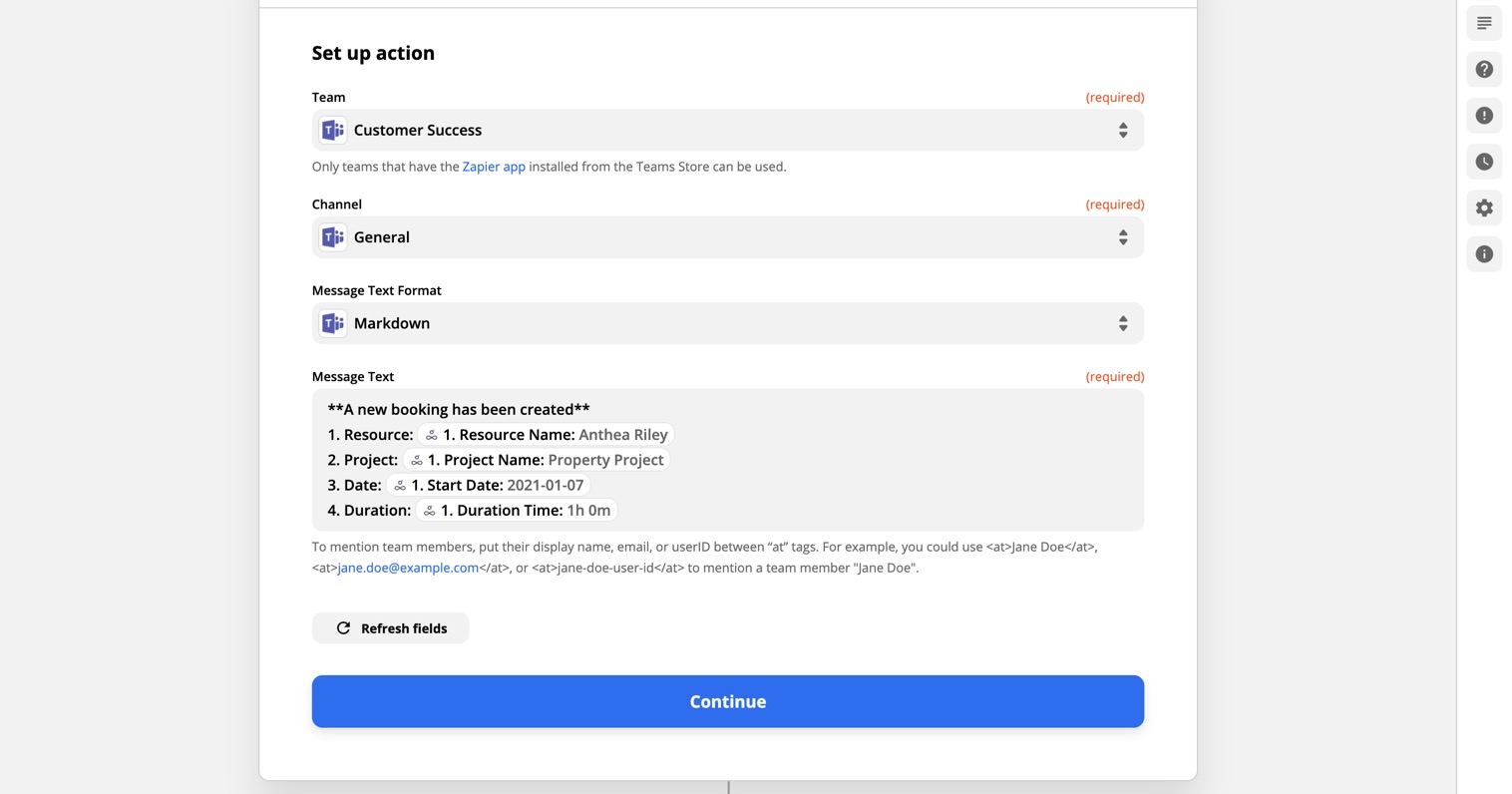 The message will include the name of the person I've booked, the project they've been booked for, as well as the date and duration of the booking.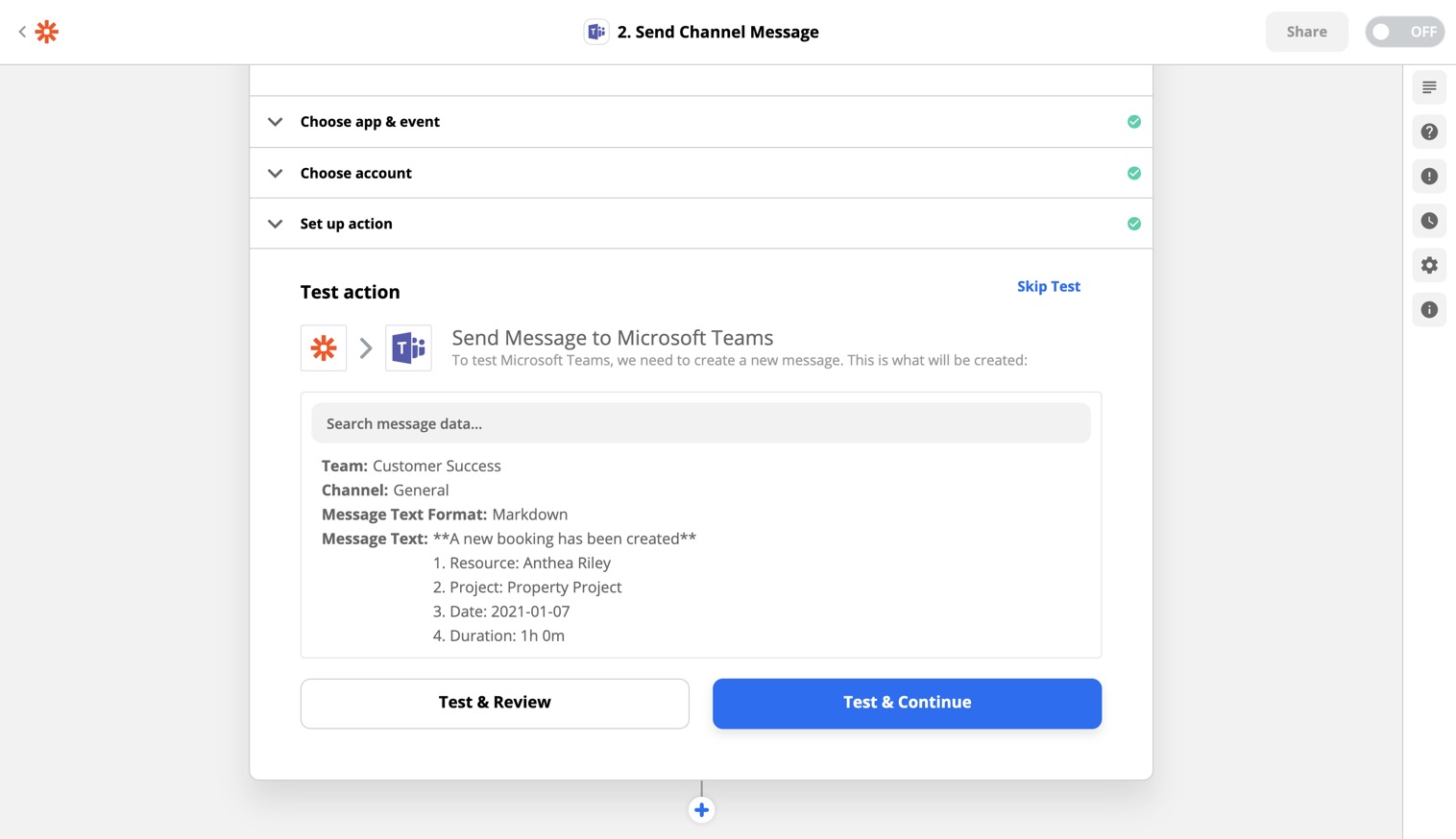 Test the action by clicking Test and Review or Test and Continue.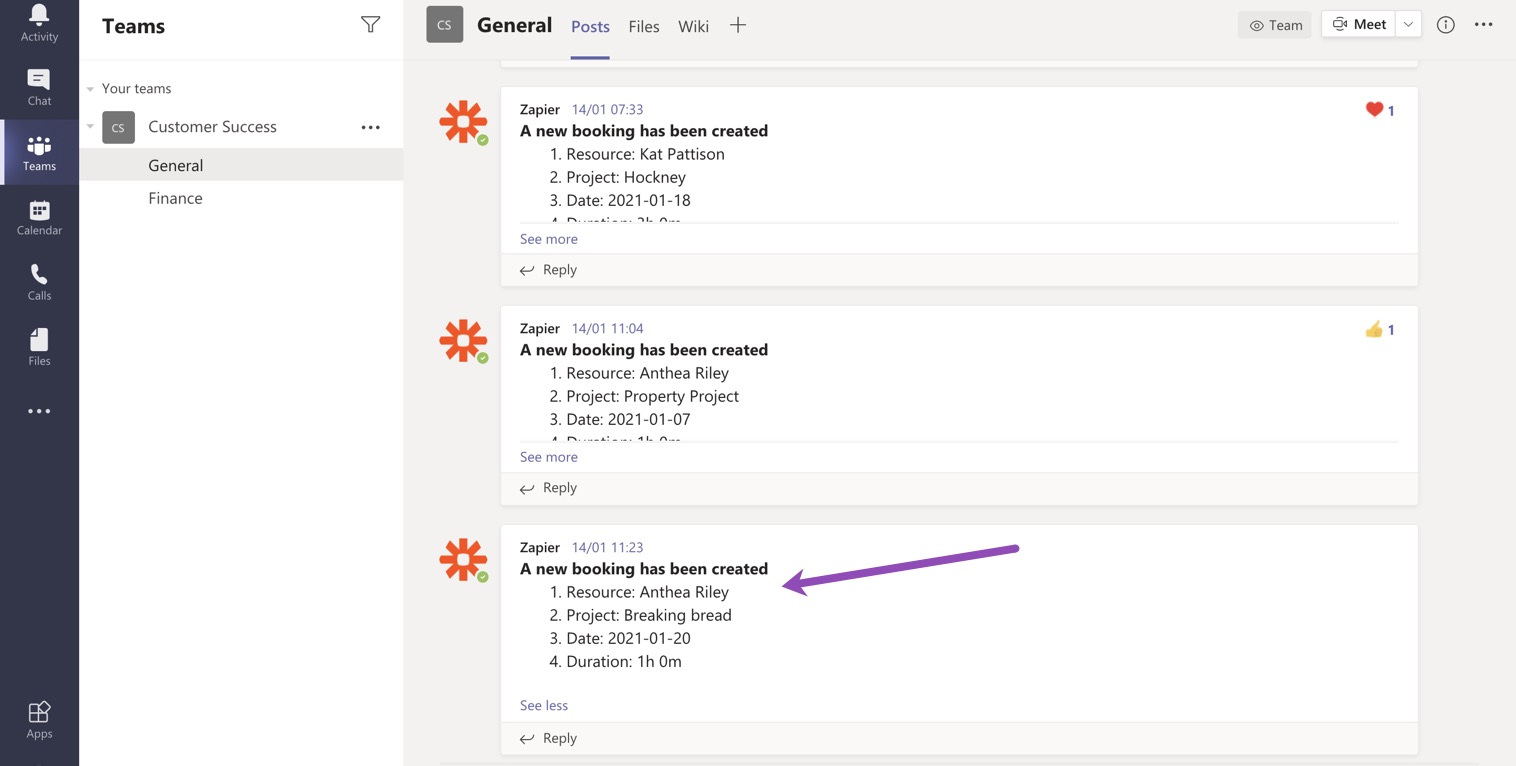 If the test is successful you can turn your zap on and start enjoying a life that's a little bit more efficient!