As teams and workloads grow, it gets harder to find what you need quickly. Up until now, the easiest way to find what you're looking for in a long list of people or resources in Resource Guru has been to use the Search feature in Filters. That or just keep scrolling!
But we're pleased to introduce an even quicker way – a new keyboard shortcut that makes it easy to skip ahead and instantly navigate your team and other resources by name. It's a time-saving trick that's satisfyingly easy to use.
G is for GO
We wanted to avoid any confusing keyboard combinations that require elaborate finger gymnastics, so activating our new shortcut is as simple as can be.
When you're in the Schedule, simply type G for GO, then type any letter or number on your keyboard to jump straight to people or resources that begin with that letter or number.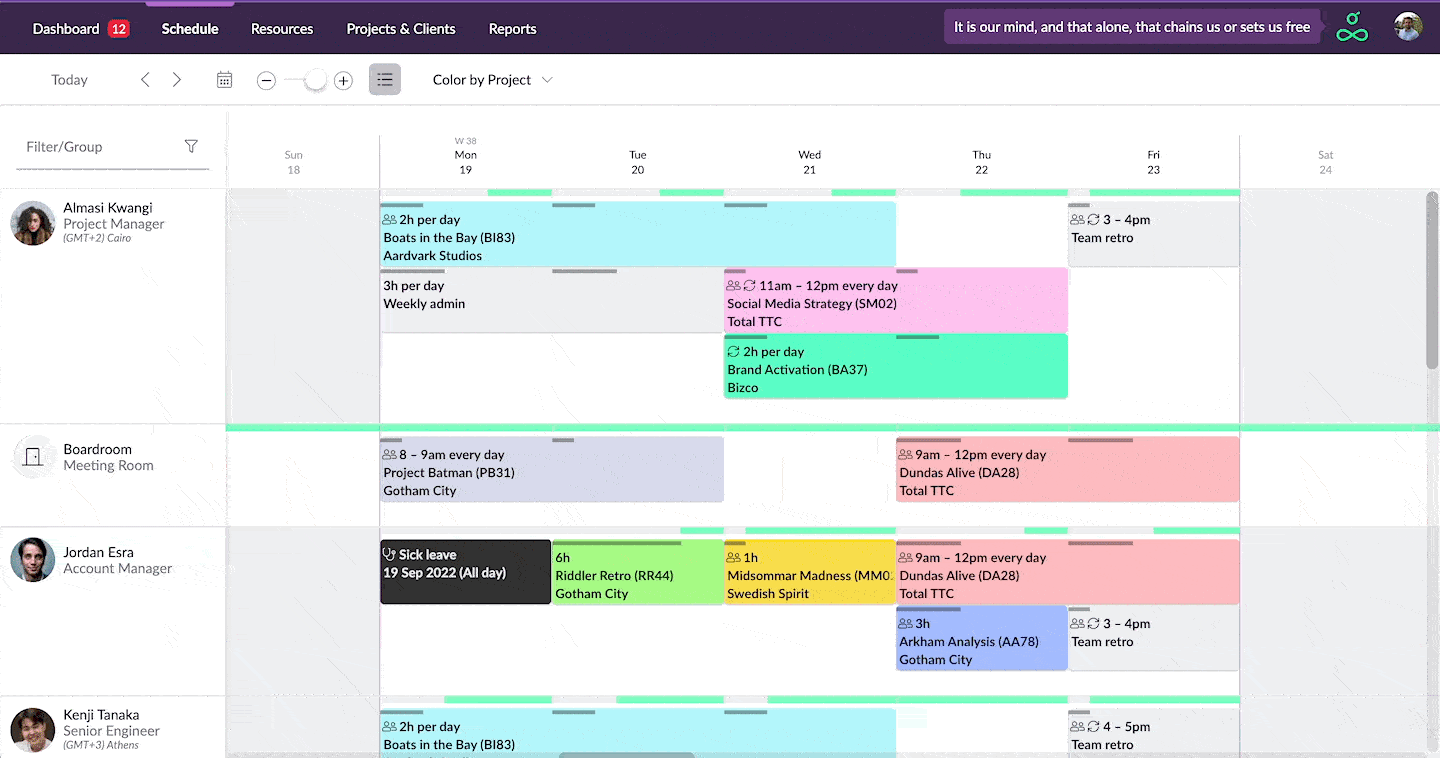 For example, let's say you have 50 people in your account. But you know that the person you really need for your latest project is your UX design whizz, Tom, who's near the bottom of the list.
Instead of scrolling all the way down, just hit G then T on your keyboard and… boom! You're instantly transported to Tom. ⚡
A couple of things to note
Our new keyboard shortcut is easy to use and remember, but there are a few things worth noting:
If there are no matches for the letter you enter after G then nothing will happen and you'll stay where you are in the Schedule
If you have grouped your Schedule by project or client, then the shortcut will jump you straight to the matching client or project instead
Head over to our Help Center for more details.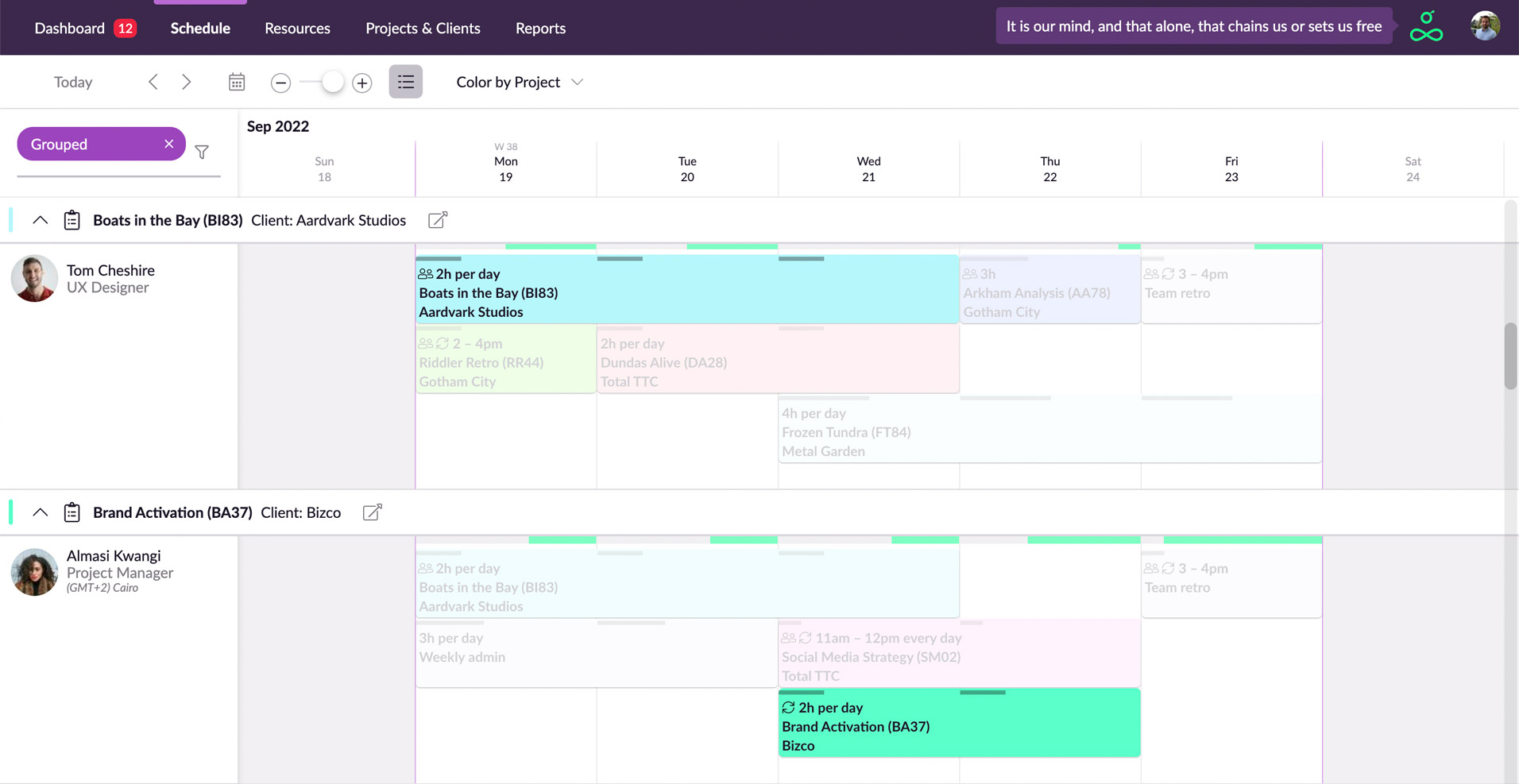 More ways to save time
We have more shortcuts in mind for the future, but we'd love to hear which you would find most useful in the meantime. Get in touch at happytohelp@resourceguruapp.com and let us know.