The Schedule beta is already blisteringly fast compared to the old Schedule, and we're taking this even further with today's release of split bookings.
Splitting a multi-day booking is now a simple two-click process.
Hover over the date where you'd like to split the booking and dotted lines will appear.

Click on the dotted lines and then choose Split Booking to confirm the changes.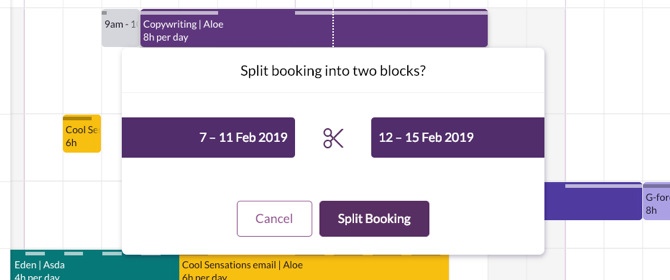 That's it!
We've also made two small changes to the availability tooltip.

We've changed the color of the tooltip to white, and added a short delay before the tooltip appears when you're hovering over a date.