Friday the 13th, it's my lucky day! Since our last update we've been hard at work polishing some of the edges on the Schedule beta, as well as bringing some improvements to security of webhooks.
Thank you all for the incredible feedback we've had on the schedule beta. Since our last update we've squashed some bugs, improved the interface and started building the next set of features that will bring the schedule closer to graduating from beta.
📅 Improved the layout of bookings to show Project, Client and Details information more prominently.
📅 Ordered fixed-time bookings in chronological order.
📅 Enabled middle click drag to scroll.
📅 Added keyboard scrolling.
🐞 Fixed a page layout issue when validations failed for custom fields.
🐞 Fixed a validation error for resources that caused a page to become unresponsive.
With today's update we've introduced a new option to webhooks. New webhooks will not send the X-ResourceGuru-Secret header by default. If you want the secret to be sent with the payload you can enable it in the webhook settings page.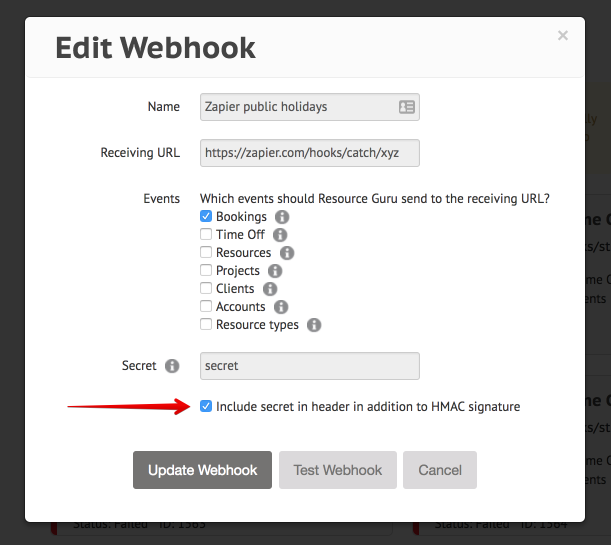 Photo by Fabien Bazanegue on Unsplash