Things have been manic here at Guru HQ over the last month or so. Our team has been keeping out of trouble by focusing on fixes, improvements, and, of course, pushing out highly requested features.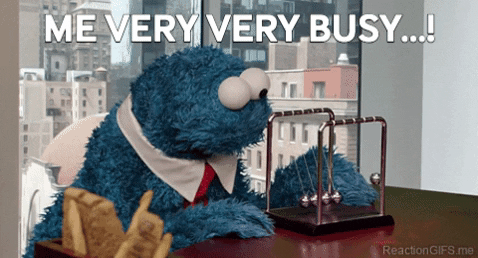 In addition to deploying a brand new feature that has been on our roadmap for a long time, we've also made a lot of improvements to streamline the experience across the board:
 ? The skipped days notification no longer bombards you with information that you have already seen. All pertinent information is displayed at the right time, leaving you to carry on with your scheduling nirvana.
? To simplify life for everyone, bookings that have an archived or deleted project or client assigned to them are now read-only. They can't be edited or modified but they can still be deleted.
??‍♂️ There was a rare edge case that prevented some resources from showing up in the Schedule if they had been unarchived via the API. This has now been resolved.
? Scrolling a long list of projects/clients on the new booking form is now buttery smooth once again.
? Archiving and deleting projects or clients was sometimes extremely slow on some accounts. Not anymore.
© If a project or client was archived after it was added to a booking, you may have noticed that the SHIFT+DRAG to copy feature no longer worked on that booking. We have zapped that issue.
⚡️ We went all DevOps on a number of performance bottlenecks to ensure that things continue to run smoothly at all hours of the day.
? When we deployed the Repeat Bookings feature, some users noticed that details were no longer showing on bookings. We acted extremely quickly and fixed that in a matter of minutes.
? If you consume the API, you will now find that project_id and client_id are populated correctly in the response payload.
? One of our main goals here at Resource Guru is to ensure that people aren't over-allocated . When we discovered an edge case bug that was duplicating some bookings we had to nip it in the bud, right away.
? We have fixed an issue relating to bookings not displaying correctly when the booked resource had been deleted entirely from the account.
? Navigating the Schedule using the year back/forward arrows on a mobile could sometimes break the layout if you tapped too enthusiastically. This has been resolved.
? If you ever access the Reports section on mobile, you may have noticed a slight alignment issue with the date navigation arrows. This has been fixed.
? The Dashboard and Daily Schedule Emails are now adjusted correctly for timezones.
✅ If you create a resource, project, or client via the API without passing in a color parameter, the default color is now automatically assigned and returned correctly via the API and in webhooks.
? Problematic Elastic Overtime that kept popping up when it had been manually removed now behaves as it should.
Phew! It has been quite a busy few weeks! Additionally, the new Repeat Bookings feature has been extremely well-received. Customers all over the world have already created thousands of bookings using this new feature. They love it. We love it. And we're sure you will too if you haven't already tried it!
As always, keep the feedback coming and have a wonderful weekend wherever you are in the world.
Photo by Alex Block on Unsplash