This week's update sees a few small improvements while we've been working on the Schedule beta.
⭐ We now only show the account switcher if you belong to more than one account, or end up on an unknown URL.
⭐ Improved the signup form – if you enter an invalid URL for your account it will show the error immediately, rather than only rejecting it after clicking the Sign Up button.
🔌 Improved the memory efficiency of some of our API services – letting us serve more requests, faster.
🐞 Some icons in the app weren't being preloaded correctly, meaning you'd see them flash up inconsistently. This has been fixed.
Our team has been hard at work adding features to the schedule beta. We're close to releasing the drag to resize, and drag and drop features. Here's a sneak preview of the resize in action!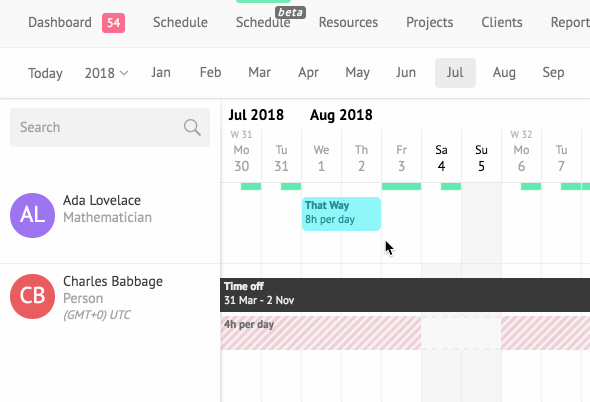 Photo by Jason Leung on Unsplash