We've just released shiny new filters in the Schedule beta and we hope you love them as much as we do! Along with the old functionality you know and love, we've added a few new bells and whistles.
Super-convenient
The first thing you'll notice is a large search field at the top. This is a universal search where you can search by any resource type or attribute, including custom fields. Type "copywriter", for example, and you will instantly see that job title appear (if you have copywriters that is). Whenever you search for something, you will be able to quickly add it to your filter criteria below..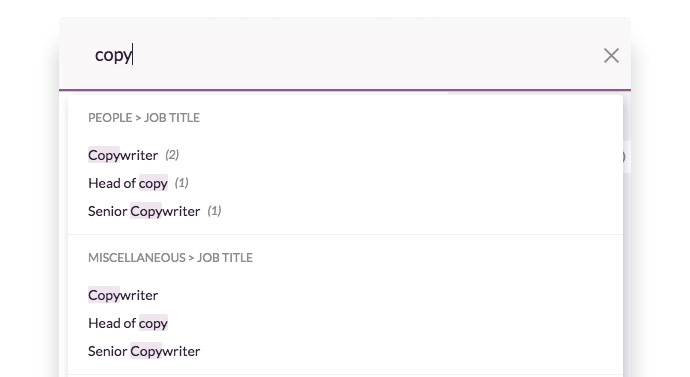 Below the search bar you'll see the filter fields and, on the right, access to filters for other resource types. We've conveniently made "People" the default as that's what most of you are interested in, most of the time.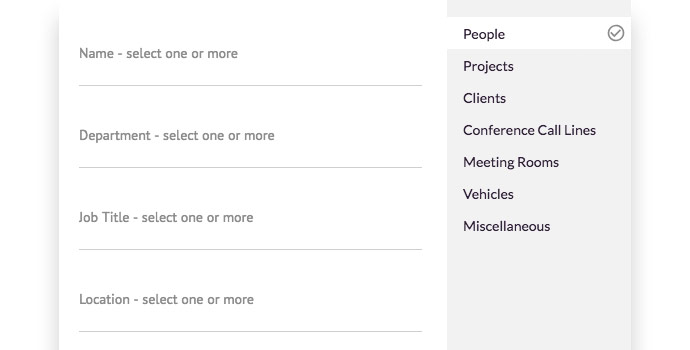 If you can't quite remember what you're looking for, you can just click on a filter field and see a list of its values in a drop down menu.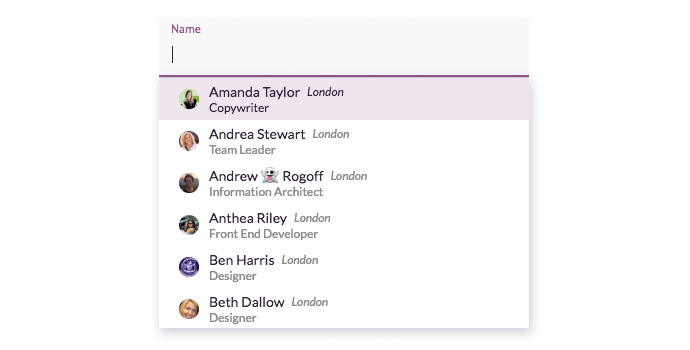 We've also added a handy checkbox icon to the resource type menu. Clicking it will select every resource of that type.
Speedy on any device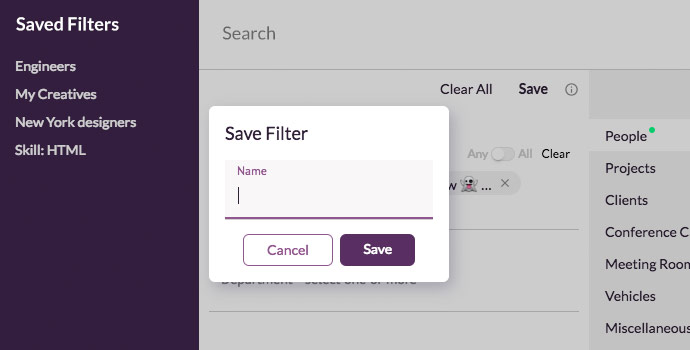 As before, if there's a group of resources you frequently like to view, you can save your selection and it will appear in the "Saved Filters" panel on the left. However, now you can edit your filters and save the changes.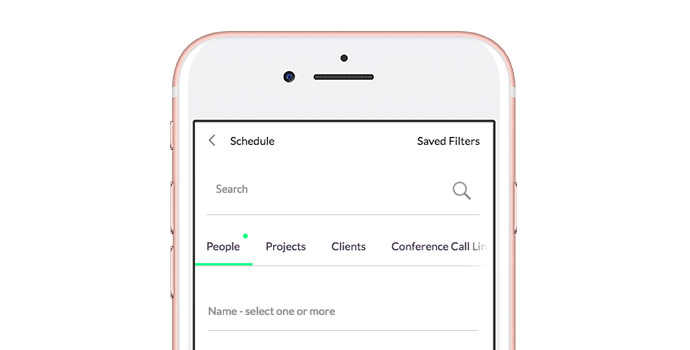 Like the rest of the Schedule beta you'll notice that the new filters are both lightening fast and fully optimised for mobile devices.
We hope you like them and, as always, we'd like to hear your feedback, both good and, perish the thought, bad :)