Here at Resource Guru we're busy working on the next big feature but we thought we'd sneak in a much requested feature in the meantime – custom fields in report downloads.
For those who don't know, custom fields work in conjunction with filters so that you can categorize your resources using any criteria you like. When you add a resource, you'll see an integrated custom field called Job Title, but you can create whatever fields are relevant to your business, eg "Skills," "Location," "Department" etc. Custom fields are powerful and now they just got even more useful.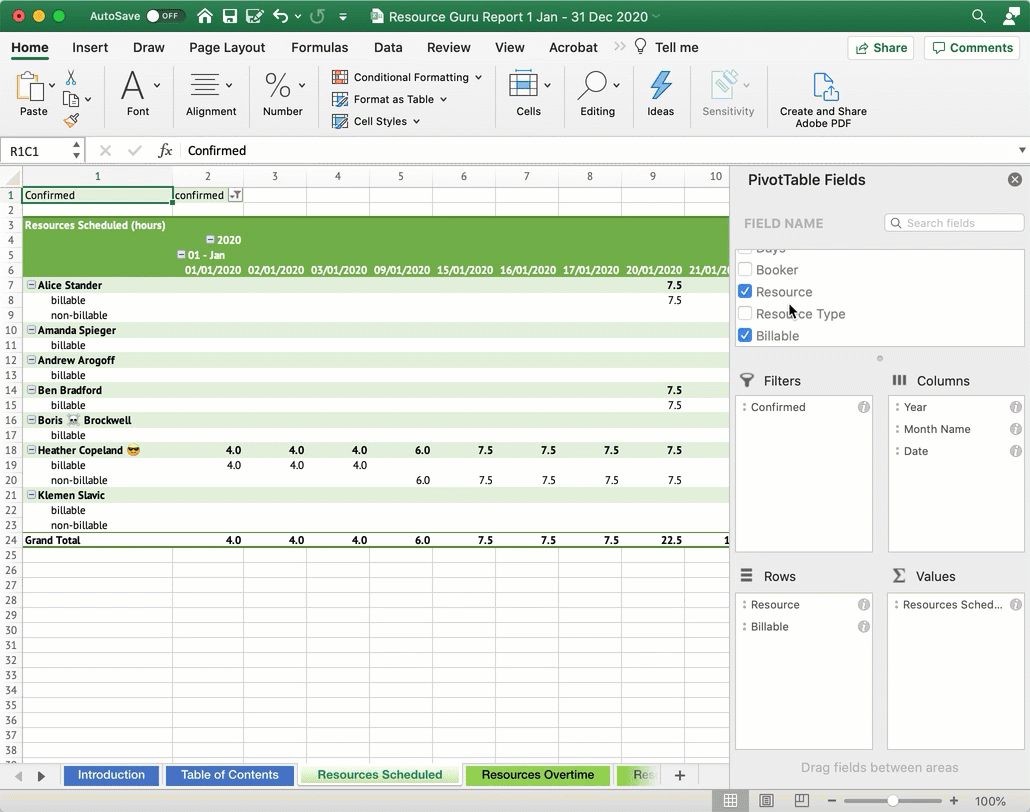 Your custom fields will now appear in your report downloads which means that you can filter your data down to the exact subset you want to focus on. It's now easier than ever to generate the numbers you need for a specific location, department or however you like to categorize your resources. For full details on how to do this, take a look at the Help Center article on using downloaded reports – the relevant part is towards the bottom.
We hope you find this helpful. Please stay tuned for a cool new feature coming soon along with some exciting changes happening here in Guru Land!