The new Schedule is really starting to take shape. There's very little that can't now be achieved in the blisteringly fast Schedule beta compared to the old Schedule. Create, edit, delete – it's all in there now. Why not take it for a spin and see for yourself!
In terms of functionality, not much is different to the old Schedule. However, when it comes to user experience, it's a different beast. It's a bit like going from a Honda Civic to an Aston Martin DB11. The steering wheel, gear stick and indicators are more or less in the same place, but it's a very different driving experience—a total joy. If the Schedule could growl, it would now be growling 🐯.
The first thing you'll notice about the Schedule beta is its speed. Everything has been turbocharged, and this will be particularly noticeable for larger enterprise accounts with 100s of users. Another big time saver is the move to inline editing of bookings. Now, with most fields, you can just click on the section you want to edit and change it without even needing to hit an Update button.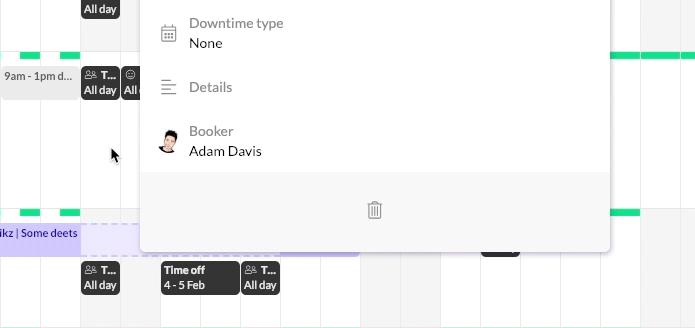 The Schedule beta now has a few new tricks too. Not only can you launch project or client details from within a booking, you can now also edit their details without leaving the Schedule.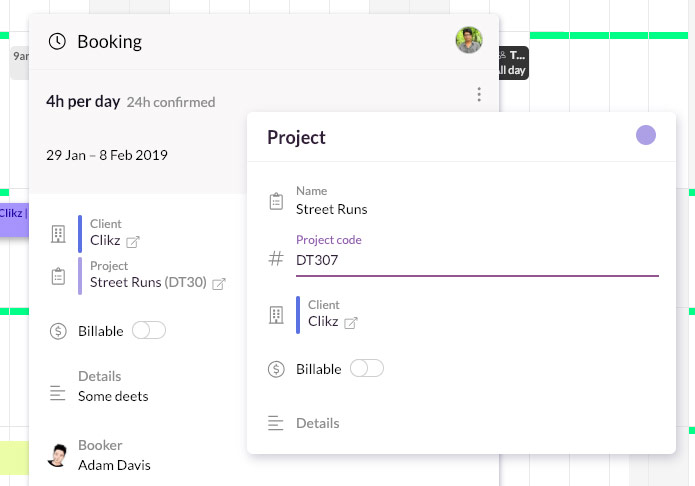 And as you might expect, it's all been built for mobile from the ground up, so you can easily manage your schedule from anywhere.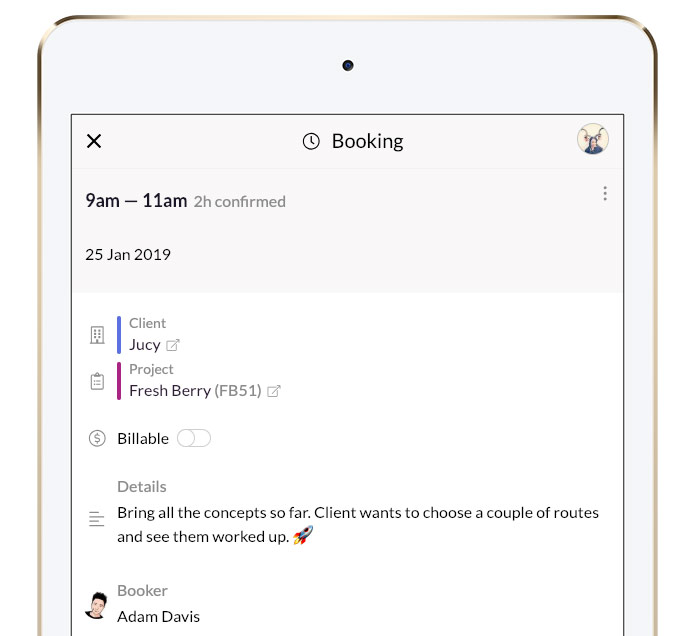 Oh and last but not least we've changed the font to Lato as we thinks it a lot cleaner and easier to read. The new look and feel will be rolled out to the rest of the app in due course. Just custom availability, splitting of bookings and a few visual tweaks to add and it will be time to retire the old schedule. As always we'd love to hear your feedback.