One of our fundamental goals with Resource Guru is to help keep workloads under control. Overallocation of work is toxic and expensive. It's a major cause of project failure, staff burnout and employee churn. That's why, unlike other software, we have clash management deep in our DNA. We generally make it quite hard to pile work onto people without thinking it through.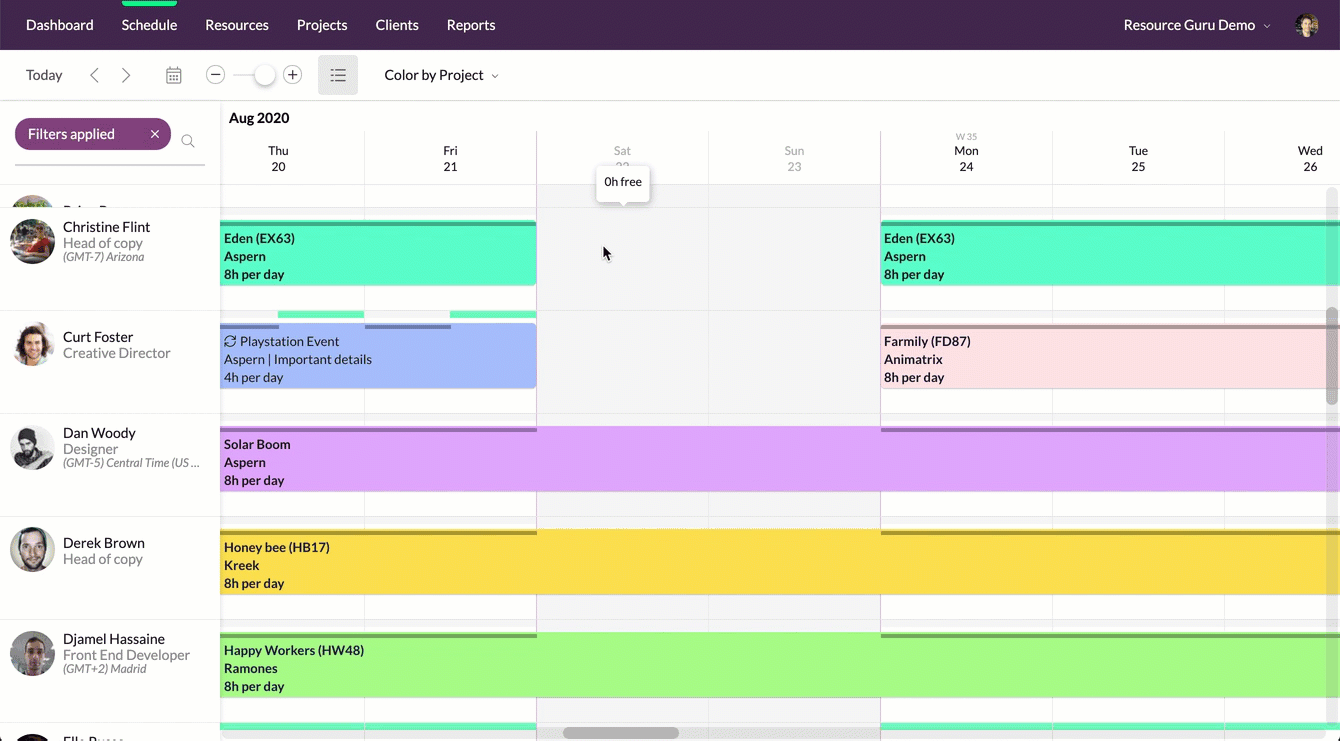 But, there are times when working on a weekend is simply unavoidable. Plans sometimes go haywire and deadlines need to be met. So, our latest release makes it easier to allocate work to people on non-working days.
Before, the app would prevent you from booking someone on a non-working day. Unless you increased the availability first. Now, you get the option to add the booking to the Waiting List or add it with overtime. This ensures that people aren't condemned to working on weekends without proper consideration.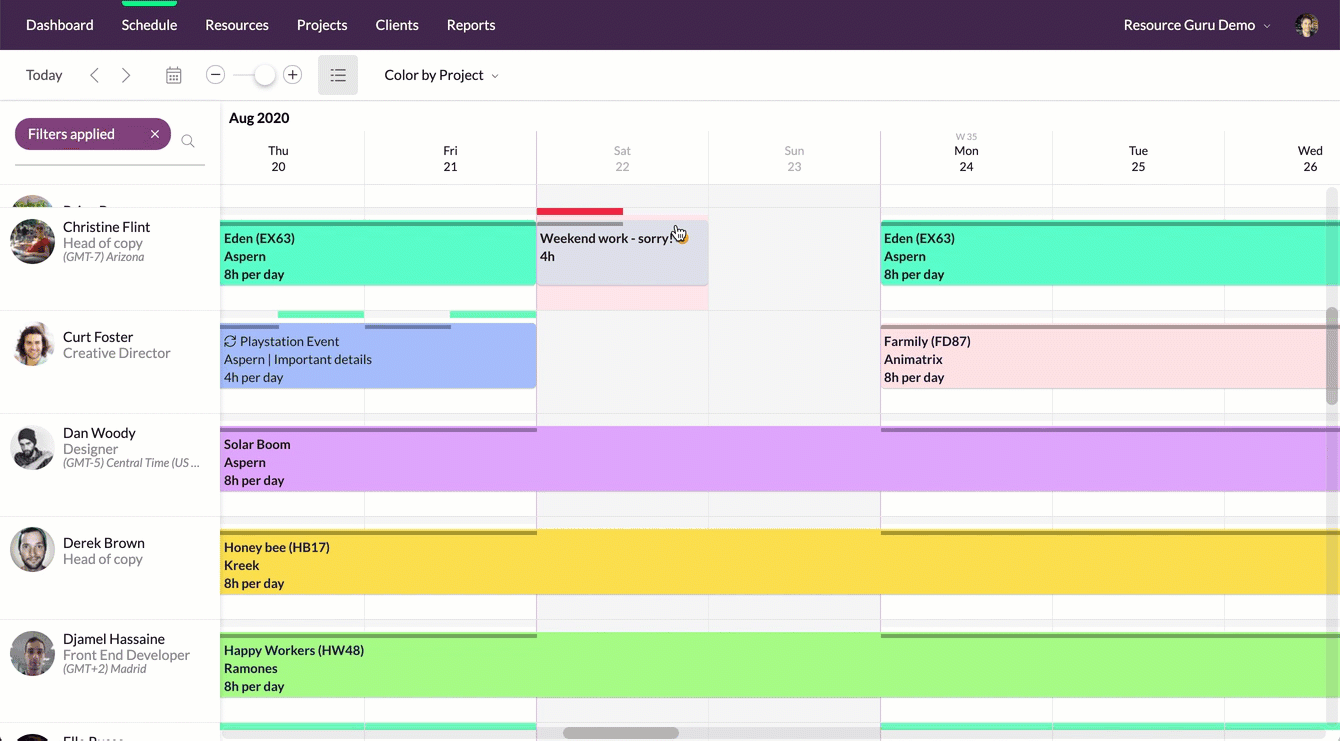 Work added to weekends defaults to overtime. But, you can simply remove it with the slider if you want to. We would urge you to track overtime where appropriate though to ensure colleagues aren't being overworked.
Please use this feature wisely!